Presenter: Professor Dr. Evangelos A. Afendras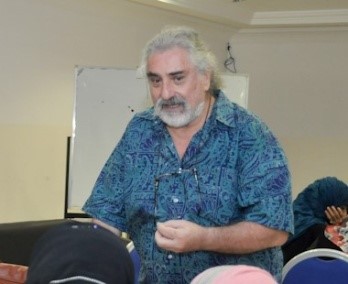 Intended audience
Nursing professionals who require training skills in order to disseminate information among their colleagues and need to do it in an effective manner.
Any health professionals involved in teaching of students in medium sized groups whose didactic lessons will benefit from formal training on preparing for workshop training.
Course outline
This workshop will prepare nurses to train colleagues on a hospital research management system. This is a very specific case but the skills taught on this course will be useful for any healthcare professional who is involved in teaching.
A good trainer can deliver successful training irrespective of the specific skills aimed for in the trainees. Naturally, trainers have their favourite areas of training, depending on their personal history and depth of mastery of or attachment to certain issues.
Description
A trainer like any teacher or learning facilitator must develop a range of qualities:
Passion for the process, understanding of the learners – their needs, their strengths, their learning type.
It is important to empower learners and hand to them an important part of the "action", most of us learn by doing.
For trainers it is important to prepare, organise the sequence of actions in the workshop, acquire some basic information on the learners (eg needs assessment, learning styles) and conclude with an assessment of what was achieved.
We will proceed by brainstorming and mindmapping aspects of the future task of our trainees. Teamwork will address the identified specific aspects.