24 April, online, 10am EDT (New York); 3pm GMT (UK); 4pm CET (Central Europe)
See more at: http://alpsp.org/Training/Introduction-to-Journals-Publishing-2/40229#sthash.nly9yX4F.dpuf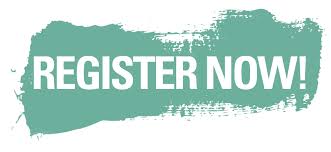 Introduction to Journals Publishing
This blended learning workshop will provide delegates with an understanding of what makes successful journal, finance and business models as well as the basics of copyright and IP. The workshop also covers the fundamentals of marketing. It is relevant to all those new to journals publishing with up to one year's experience or those who have been out of this area for several years and are seeking a refresher.
The course will comprise
Pre-course reading/exercises
Comprehensive delegate pack
Pre-course questionnaire
One and a half hour interactive online workshop
Post course exercises marked by our tutor
48 hour email follow up with the tutor
Certificate on completion of all elements.
Course coverage
Marketing
Journals and membership associations
Measures of journal success (1) impact, (2) finance, (3) visibility
Intellectual property rights
Challenges, opportunities and initiatives – including archiving, relationships with libraries, developing country access, linking and quality standards.
What will you learn?
Understand what success criteria are applied to journals by learned societies, publishers, librarians and all in the scholarly communication environment;  have a greater awareness of journal finances in both open and subscription-based journals; comprehend why intellectual property rights are important; apply this knowledge to improve the quality of your work.
Tutor
Pippa Smart, PSP Consulting
Pippa is a research, communication and publishing consultant, working for her own company, PSP Consulting. She has been in scholarly publishing for over 20 years, working for CAB International, Blackwell (Wiley) and Cambridge University Press. She then became Head of Publishing at INASP, directing initiatives to support research publishers within Africa, South East Asia and Latin America. She specializes in editorial strategies and copyright, and has developed many training courses as well as providing advisory services for journal publishers around the world. She is the editor/author of the monthly ALPSP Alert newsletter, and also the Editor-in-Chief of Learned Publishing.
Guest Speaker
Simon Linacre, Emerald Group Publishing
Simon is Head of Business, Management & Economics Journals at Emerald with oversight of marketing, accounting, finance, economics and tourism subject areas. He has been with Emerald for 14 years with direct experience in journal acquisitions, open access publishing and new business development. His background is in journalism, and he has himself been published in academic journals on the topics of bibliometrics and knowledge transfer. He holds Masters degrees in Philosophy and International Business with global experience lecturing to researchers on publishing strategies.
Members           £150.00 (+ VAT where applicable)
Non Members   £250.00 (+ VAT where applicable)
Academic          £165.00 (+ VAT where applicable)
This workshop includes a complimentary course pack
Contact: Melissa Marshall T: +44 (0)1622 871035 E: Melissa.marshall@alpsp.org
How to book Please note that you will need to log in to your account or register a new account to book a place on this online workshop.  If you have any questions about this please email Melissa Marshall or any of the ALPSP team.