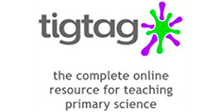 Tig Tag learning resource provides Teachers with a valuable tool in teaching science in primary schools.
Capturing Childrens attention with films, quizzes and practical activities TigTag provides them with the core Skills in sciences.
Making it easier for teachers to focus on the children learning needs all the films lesson plans & learning materials are mapped to school curriculum.
For more information or to request a free trial please enter your details below or contact us on +971566763133

[contact-form-7 404 "Not Found"]