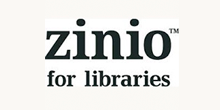 KnowledgeE are pleased to offer you Zinio for Libraries service in the Middle East. This unique platform gives users unlimited access to hundreds of popular magazines via all desktop and mobile devices.
With Zinio it increases usage within Libraries and also encourages users continue to use their library in any location.
Your users will have Access to more than 2,000 publications from 25 countries in 12 languages.
They will be able to download full-colour magazines with interactive elements such as audio and video to a mobile device for online reading or instantly stream on a PC or Mac.
Read complete digital editions of their Favourite magazines including Newsweek, The Economist , Forbes, National Geographic, Bloomsberg Businessweek, Macworld, Automobile and TabletWorld.
Keep magazines as long as they want with a permanent checkout and a back catalogue request facility.
For a free trial or further information leave a message below or give us a call on +971 5661 63133
[contact-form-7 404 "Not Found"]