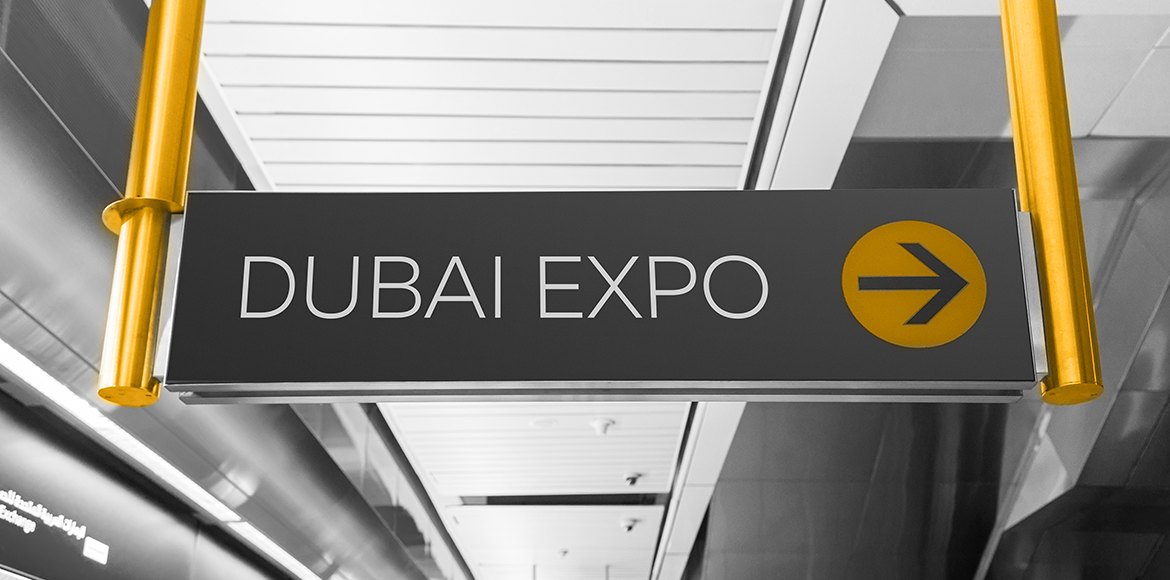 Expo 2020 is expected to open its doors on Friday, October 1st, until the end of March 2022, attracting a myriad of professionals and experts from around the globe. One of the longest and largest world expos ever to be held, the Dubai Expo has been highly anticipated by everyone. With more than 190 countries participating in this year's expo, it is fair to expect the Dubai Expo to be a once-in-a-lifetime experience.
A brief overview of world expos
The idea of having an international exhibition first materialised in England after the industrial revolution. It was called the Great Exhibition and took place in London in 1851. The exhibition showcased the latest technologies being utilised in factories and companies. Since then, the idea of an exhibition at the international level has gained popularity, and countries continuously aim to host world expos to attract talent, experts, and investments. The Bureau International des Expositions describes Expos as "a link between the past, the present and the future, promoting the same values and goals of gathering the world in favour of progress for all".
Expo 2020: In a nutshell
As part of the vision to "connect minds and create the future", Dubai's six-month expo has three main themes: opportunity, mobility, and sustainability. All country and partner pavilions fall under one of these themes and are located within one of the three relevant districts. In total, Expo 2020 will have four types of pavilions:
Country pavilions will feature cultural discovery opportunities, exhibitions, souvenirs, tech and digital trends and innovations, food and beverages, and more depending on the country and what it has to offer.
Special pavilions such as:
o The Good Place – an initiative that will feature innovators from around the world.
o Alif, the Mobility Pavilion – showcasing the future of vehicles and trade, exploring space and astronomy, and exhibiting advanced augmented and virtual reality technology.
o Mission Possible Pavilion – connecting people from different areas worldwide to work for bettering humanity through shared experiences.
o Terra Pavilion – which aims to tackle environmental issues by educating visitors about the role of sustainable architecture and the impact that our daily choices can have on reducing waste, minimising carbon footprint, preserving water resources, and more.
o Women's Pavilion – which will highlight the role of women in all areas of life, addressing the challenges they still face and examining the central role that women have played throughout history.
Organisation pavilions will include civil society and international organisations like the African Union, Dubai Cares, Gulf Cooperation Council, and others focusing on solving modern global challenges.
Partner pavilions with ENOC as the energy partner reimagining the future of energy; Emirates Airlines will be discussing fuel economy, thrust and propulsion, and other fascinating principles of aerodynamics; and DP World will hold a sustainability workshop, expanding knowledge about trade flow and supply chains among other things.
With theme weeks addressing global challenges; promoting innovation and technology; and featuring opera, flash mobs, contemporary art displays and performances, and other entertainment shows; food robotics, architectural marvels, business opportunities, and educational programmes, Expo 2020 has something for everyone.
Younger generations and Expo 2020
Expo will offer an abundance of immersive learning experiences for both school and university students allowing learners of all ages to enrich their knowledge about various subjects and cultures. For school students, Expo offers a sustainable planet journey, encouraging eco-literacy from a young age. It also urges them to discover children's stories from around the world to expand their imaginations with more cultural content than ever before. University students will also find priceless learning experiences waiting for them at Expo through the seven educational tours.
The tours cover different topics with real-life case studies to integrate the theoretical and the practical in a vivid learning experience so they, too, can "join the making of a new world".
Legacies of previous world expos
A brilliant article under the title "A Sustainable Expo Model" published by the Middle East Economic Digest on January 24th of 2014, provides a brief overview of the legacies that previous world expos have left behind, such as the Eiffel Tower in France, which was built as "entrance archway to the event". The article also explains how "the city of Montreal [in Canada] used its 1967 Expo to become a major player in the international events arena, going on to host the 1976 Summer Olympics and motorsport's Formula One Canadian Grand Prix".
Click here to read more about Dubai Expo's efforts to create a lasting legacy.
Historical innovations showcased in previous world expos
In the last part of his book, Ten Years: Expo 2010 & Me, Dr Zhou Hanmin, Vice-Director of the Shanghai Bureau of World Expo, recalls the momentous discoveries that world expos have helped showcase. Below is a short list of the creations that Dr Hanmin sheds light on:
The Morse recorder – The Great Exhibition of 1851 (the first world expo)
The telephone displayed by Alexander Graham Bell himself – Expo 1876 Philadelphia
The plane by the Wright brothers – Expo 1904 St. Louis
Dr Hanmin reminds us that these, in addition to other innovations, such as film, pizza, the hamburger, the alarm clock, the typewriter, the television, and the spacecraft, "have stepped into people's lives through the World Expos".
Click here to read more about world expos and Dr Hanmin's experience with them.
Sources: