The Knowledge E Foundation has long been involved in impactful causes, from emergency relief to funding the construction of schools in remote areas. This November, however, the foundation financed a small-scale trip with Companies for Good with the aim of allowing the Knowledge E team to contribute to combatting climate change.
Tens of us from Knowledge E came together on this short adventure to Al Zorah Nature Reserve in Ajman where we kayaked, learned more about UAE's flora and fauna, and planted several grey mangroves. This engaging team activity brought us closer to the extraordinary natural landscape in Ajman where mangroves thrive. The trip was made even more memorable by the unexpected rain that washed over us as we kayaked our way deep into the mangrove area.
During the awareness session led by the Companies for Good team, we discovered more about the benefits of mangrove forests, the crucial role they play in the UAE ecosystem, their ability to reduce the effects of tsunamis, and the way in which they trap large amounts of CO2 under the soil through their astonishing web of interconnected roots.
Planting mangroves is a great way to contribute to three Sustainable Development Goals (SDGs) at once. Mangroves absorb CO2, reducing its concentration in the air and aiding 'Climate Action' (SDG 13). They also provide great breeding grounds for many types of aquatic animals, and offer shelter to young fish from larger predators, allowing more of them to reach adulthood, thus positively impacting 'Life Below Water' (SDG 14). And, in addition to all the previously mentioned benefits, mangroves stabilize the soil and prevent floods from directly impacting 'Life on Land' (SDG 15).
Squinting to see in the heavy rain, paddling against the current, and teaming up to keep our kayaks from drifting made us all feel like we had to trust and rely on each other in a more natural setting where none of us was a real expert and where we had to spontaneously figure things out. When we 'reached land' minutes later, there was a faint cheer of victory among those of us who struggled to push through. We were drenched, out of breath, and curious about the next steps. As we headed to the mangroves, we passed through a tunnel of trees, ducking and laughing.
Each of us was then handed a shovel and a baby plant that we soon buried in the muddy, saline-yet-fertile soil which was [Inshallah] going to be its new habitat for the coming 20+ years. Though we knew the facts, we did not fully realise the environmental significance of our efforts until we were done – when we saw how many small shrubs we had planted and the area they covered. Like other mangroves, the grey mangroves, Avicennia Marinas, that we planted have the incredible ability to thrive in salty water, can shelter and become home to many animals, and offset massive amounts of carbon dioxide (CO2).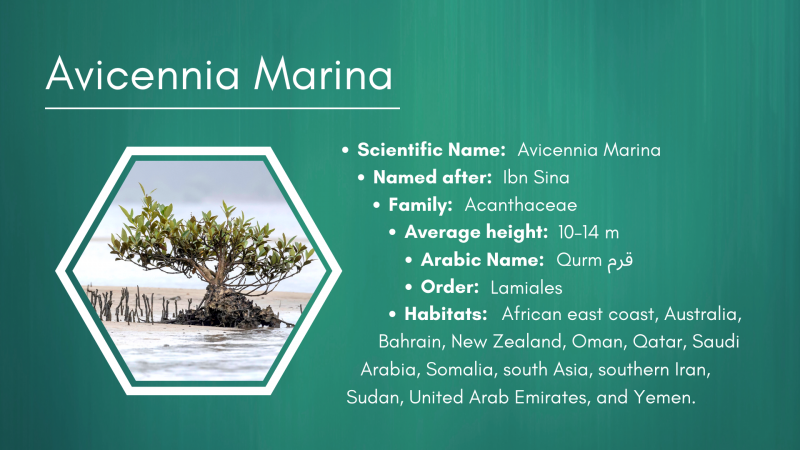 Marc Cirera, founder of Companies for Good, explained why this experience is so successful at bringing people together:
"In the workplace, people are generally busy, and everyone has their own work habits and dynamics. Often there are hierarchies, different levels of seniority, silos among departments, which sometimes makes it difficult for people to get to know each other and bond on a more personal level. In the kayaks or when planting trees, we're all the same. We all share a common purpose: to have a good time and make a positive impact for the planet. This gives people an opportunity to connect at a very different level; not just as co-workers, but as humans."
While Companies for Good offer a wide range of team building activities – each of them an opportunity to give back to the community and cement already strong personal, and professional ties – mangrove planting and kayaking, as well as making toys for refugee children, remain their most popular activities. We're pleased that the Knowledge E Foundation decided to fund this team building activity and look forward to the next big cause we can be part of in the future.