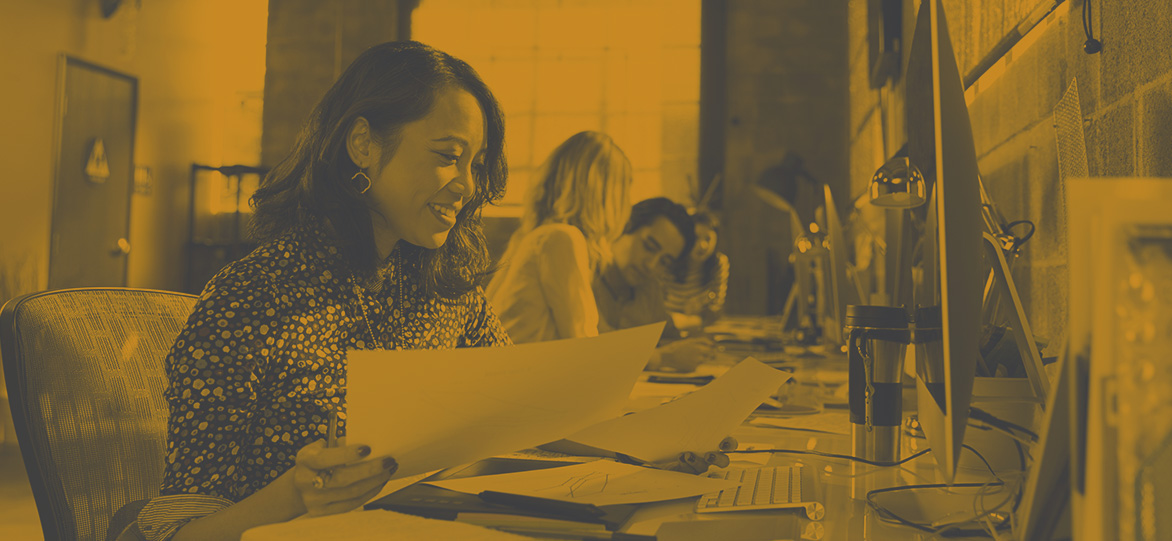 Change is constant in today's work environment, and one of the most effective ways of dealing with it is to commit yourself to lifelong learning by keeping your knowledge and skills up to date. This will not only secure your relevance in your current role but will also promote your professional development, personal growth, experience, and establish a competitive advantage. Let's take a look at some of the ways that will keep you ahead of the game.
1. Use the Power of Social Media to Network
Social media is an incredible platform in keeping your knowledge and skills current with access to experts and industry players. LinkedIn, for example, is one way to connect with thought leaders you're interested in working with. You can also find interesting content related to your industry and keep in touch with former and current clients. Start exploring which social site works best for you!
2. Explore and Utilise Online Resources
The internet has a vast amount of free information and educational resources. To keep up with the latest trends, subscribe to educational webinars and newsletters, or set up RSS feed like Feedly and InoReader to easily put all your industry news in one place. Also, follow the blogs of industry experts or sign up to the KnE newsletter for quarterly industry updates.
Knowledge E has created a new platform called Zendy to facilitate access to a wide array of academic literature. This project has been developed as part of a growing collaboration between academic researchers, students, institutions, and publishers, and currently provides access to 40,250 academic journals, 180,000 eBooks, and 5 million reference records across all disciplines in selected countries.
3. Attend Professional Events and Conferences
Professional events and conferences provide an incredible opportunity to learn more about your current industry. Attending these events will not only keep you abreast of industry trends but likewise allow you to brainstorm ideas with like-minded individuals who can provide fresh insight and perspective.
Given the increasing number of conferences every year that coincides with the growing phenomenon of so-called 'predatory' conferences, it is very important to make sure that the conference you attend is suitable for your purposes, that is why Think. Check. Attend was launched by Knowledge E as an initiative to guide and help researchers and academic professionals assess the legitimacy of the conference they wish to be a part of.
4. Embark on Continuing Education or Get Certified
While continuing education and certification programs might require more time and financial obligations, their benefits are invaluable. Apart from helping you boost your reliability, they can also open many doors that will allow you to specialise in technical skills that can greatly enhance your work hence demonstrating a commitment to your profession. Alternatively, many high-quality sites such as Coursera, Udemy, and edX offer alternative forms of expert training, online education, and professional development courses that would help you gain valuable knowledge and expand your horizons.
5. Invest in Professional Development Courses and Workshops
Professional development courses can help you expand your professional skillset, learn something new, or become a source of knowledge for your colleagues. Enrolling in these short courses can also be an opportunity to meet people who are related to your industry and network. Professional development courses and workshops are available online or through vendor-taught classes, universities, and training institutions.
At Knowledge E, we approach each course and training program with the mindset of a strategic solutions partner rather than simply providing training. We add value to our clients by guiding and supporting them throughout a learning journey to guarantee that every project is aligned with organisational goals, values, and standards.
To explore more on how we can work together,  please contact us at learning@knowledgee.com or click the link below to request information.
https://knowledgee.com/services/request-your-training/
By Dean Bijis, Learning Administrator – Knowledge E
Sources:
https://www.linkedin.com/pulse/7-reasons-why-continuous-learning-important-amit-nagpal/
http://athgo.org/10-ways-to-enhance-your-career-and-professional-development/
https://www.authoraid.info/en/news/details/1156/
https://www.wgu.edu/blog/6-reasons-continuing-education-important1904.html