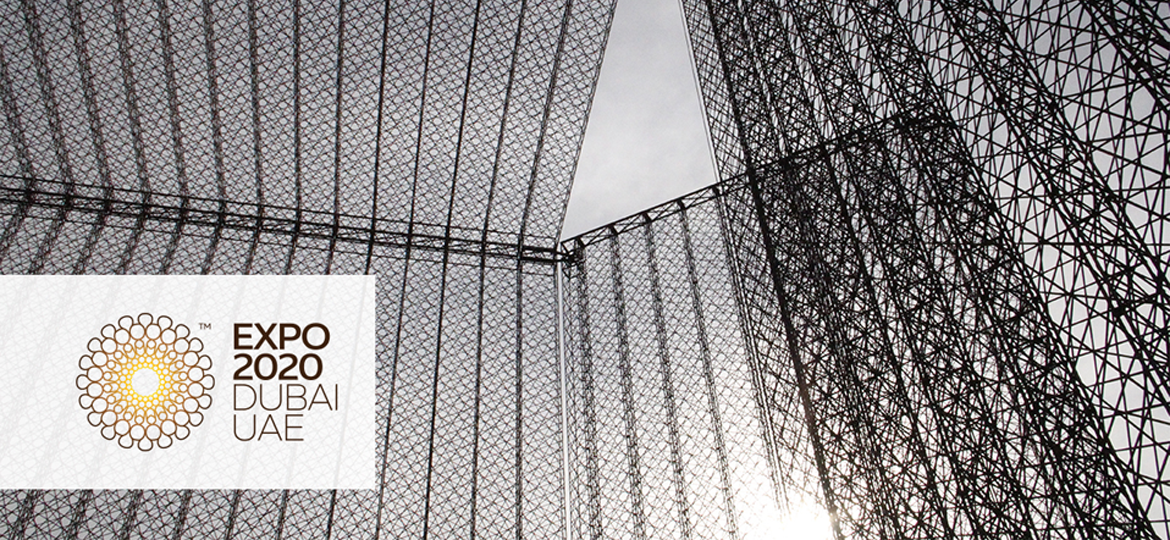 Dubai has long been the region's cultural melting pot, and with EXPO 2020 starting, we can't even begin to imagine the rich cultural and futuristic experiences that lie ahead. With themes like opportunity, mobility, and sustainability, Dubai's Expo will have a unique approach to showcasing innovation.
I've had the chance to speak with our very own founder and CEO, Kamran Kardan, about the mega event. As someone who has launched his own company and has experienced all that UAE has to offer, especially for budding businesses, Kamran was able to shed light on the many growth avenues that individuals and start-ups can explore at Expo.
Renée: With more than 192 countries coming together at Expo 2020, opportunity and mobility come across as intuitive themes. How would you explain the significance of making sustainability a central theme of Expo 2020?
Kamran: I think that's a very interesting key theme because when we look at the global challenges that we're facing at the moment, it becomes clear that sustainability is a key issue. I think that by setting the example of running a mega event and raising awareness about sustainability, Expo would be inspiring other companies and countries to take this theme and make it an integral part of their operations. Individuals, organisations, and countries are already making tremendous efforts and seeing a large event like this prioritise sustainability, would definitely be an example for the future.
Renée: If you were to urge one specialised group of people not to miss Expo, which group of professionals would you invite, and why?
Kamran: That's an easy question! I would urge everyone with any background to visit the Expo, from kids to various industry professionals. No matter what your background or industry is, this is a unique chance to be inspired and learn and to experience something that you haven't experienced before. It is a chance to see showcases, presentations, and events from so many different countries. It would be like a tour around the world. I don't think an individual can go there and not be inspired, so I definitely urge everybody who has the chance to visit the Expo.
Renée: As a CEO and an entrepreneur, what do you expect to gain by visiting Expo?
Kamran: On the one hand, as a CEO, as a business owner, I am aware that an investor's greatest asset can be an idea. For this reason, I think that Expo can be instrumental in keeping business professionals up to date and demonstrating how the world is shifting. On the other hand, I would like the chance to contribute towards that change and showcase how Knowledge E is working within the world's knowledge economy, to be more involved at the event as an expert and not just solely as a participant, and to share our digital library and wealth of information with individuals, to be able to discuss education and the future of education, capacity building, and solving global challenges. The list is endless…
Renée: If we look more closely at the seven higher education tours at Expo, we find that they cover a range of industries and professions, from arts and design to business and entrepreneurship. If you were to give the business and entrepreneurship tour, which key elements would you include in the tour plan? 
Kamran: I think for anyone who wants to start a business, it's great to be able to have an idea of what it takes to be able to do that; to learn about the process, the different stages, the challenges. Though hearing about it will never be the same as experiencing it, it's still useful to be able have discussions and gather information about sustaining a business, moving it forward and growing it, and listening to other experts' experiences. In my opinion, it would be the very first step in moving from theory to practice, and that's why I think it's utterly valuable.
Renée: Sustainability once again surfaces as the subject for the seventh tour. Beyond Expo, how do you think schools and universities can integrate eco-literacy into their curricula to drive global action towards a more sustainable future? 
Kamran: That's a very good question. I think sustainability should be a way of life as opposed to something we are forced to do. It needs to become a habit. I think there's a lot of effort to bring sustainability closer to students, especially within primary education. I notice that my own children have started discussing these important topics and have developed a genuine interest in preserving the future of our planet. Within higher education, I think having eco-literacy as a separate subject and urging undergraduates to create projects and find ways to tackle the various challenges is the first step. When we talk about the role of education – the role of an engineer or doctor – we're talking about problem-solving roles. By investing in more education about sustainability and promoting that mindset, we'll be one step closer to leading a sustainable lifestyle.
Renée: What does Expo have to offer to budding companies and start-ups looking to make a change?
Kamran: What I've heard, is that – of course in addition to the chance to witness how other companies operate, explore new ideas, and listen to different people's experiences – Expo will offer the chance to pitch ideas to other businesses and investors. And you never know, you might be able to find the right match and the right support. So, I think that's also a great initiative that's included in Expo.
Renée: If you only had the chance to visit three pavilions at Expo, which would you choose? (and why)
Kamran: That's a difficult question to answer. By looking at the program I was quite interested in The Good Place which will host innovators looking to make social change. There's a pavilion called Mission Possible which will look for ways to tackle global issues and global problems, and I'm quite curious to see what that pavilion has to offer. I would also like to – on the organisational front – visit the Dubai Cares Pavilion. We have done a lot of work together in the past, and I'm very curious to see what they have brought to the Expo. Without a doubt, I would love to see what various countries are showcasing and just be amazed by the experience, but if I were limited to three pavilions, those would be the ones I would choose.
Renée: What, in your opinion, is the added benefit of having Expo in the Middle East for the first time? 
Kamran: The first thing that comes to mind is that the Middle East is a very hospitable region. When a region known for its hospitality hosts an event of this grandeur, you can only expect a special experience. More than that, it is empowering to be including different countries and different nations in global initiatives. This event will give the chance for countries to show the world what they can do and to remind everyone that capabilities are not focused in certain geographical areas or locations. I think the UAE has already displayed its capabilities on a multitude of fronts, and it is now offering the chance for other countries to – through Expo – impress the world with their potential, efforts, and culture.
To learn more about the wonderful experiences that await at Expo 2020, please visit the Official Expo Website.