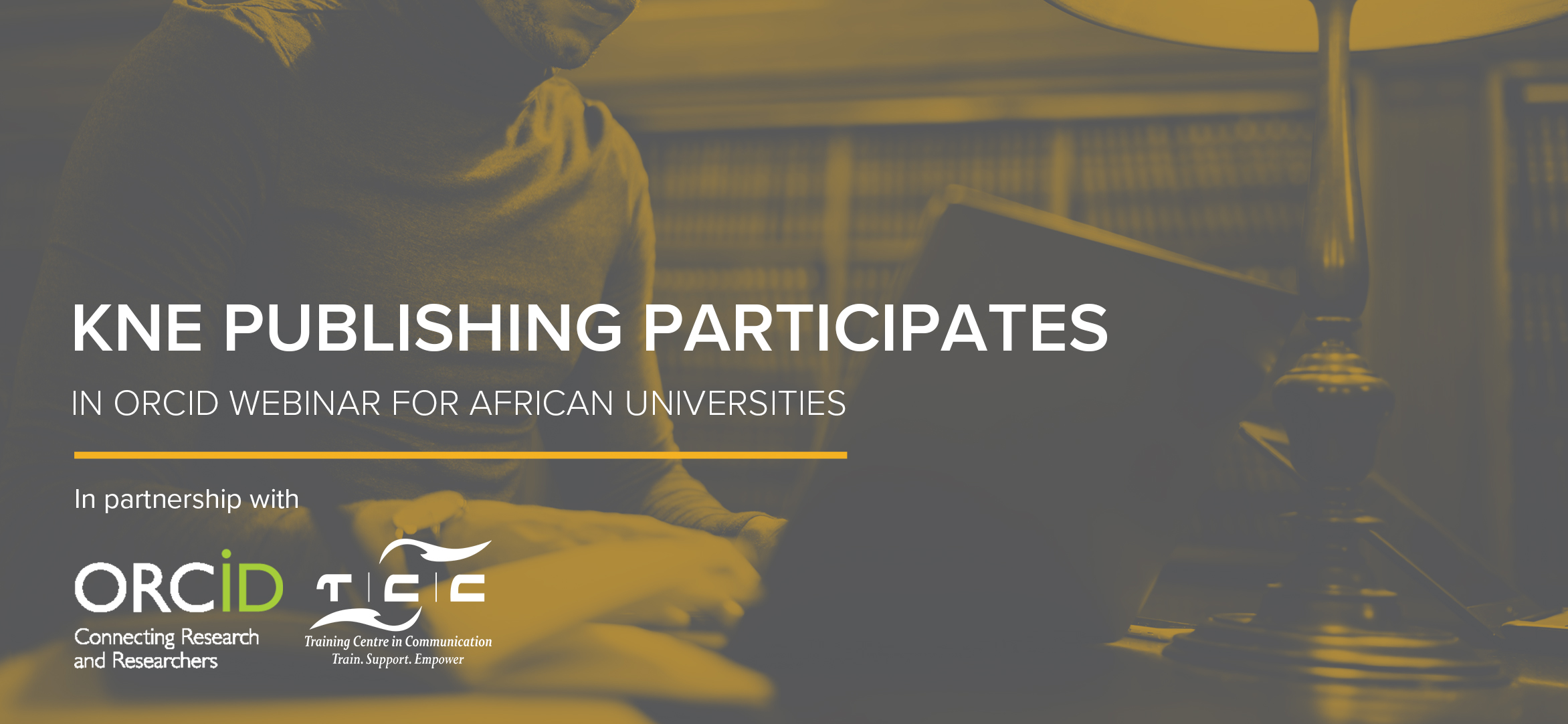 Here at KnE Publishing, we are very aware of the importance of identifying ownership of scholarly outputs and sharing that information globally, and that is why we are a regional ORCID ambassador.
ORCID provides an identifier for individuals to use with their name as they engage in research and innovation activities. They provide this service to help people find information and to simplify reporting and analysis.
We are excited to announce that as ORCID's regional ambassador, on the 4th of May 2020 we will take part in a webinar organised by ORCID and TCC Africa, in partnership with the Eastern Africa Research and Innovation Management Association (EARIMA) and the University of Dar-es-Salaam, titled Creating a Streamlined Research Ecosystem in Universities.
In this webinar, our Publishing Editor, Mohamad Mostafa, will give a talk about how we worked closely with ORCID to incorporate their unique researcher identification processes into our online journal submissions system, and the advantages this offers our journal editors and authors. In addition, he will discuss Knowledge E's participation in ORCID's integration and engagement program Collect & Connect.
Details of the event:
Title: Creating a Streamlined Research Ecosystem in Universities
Date: 4th May 2020
Time: 10.00am  (GMT+3)
To register for this FREE event, click here.