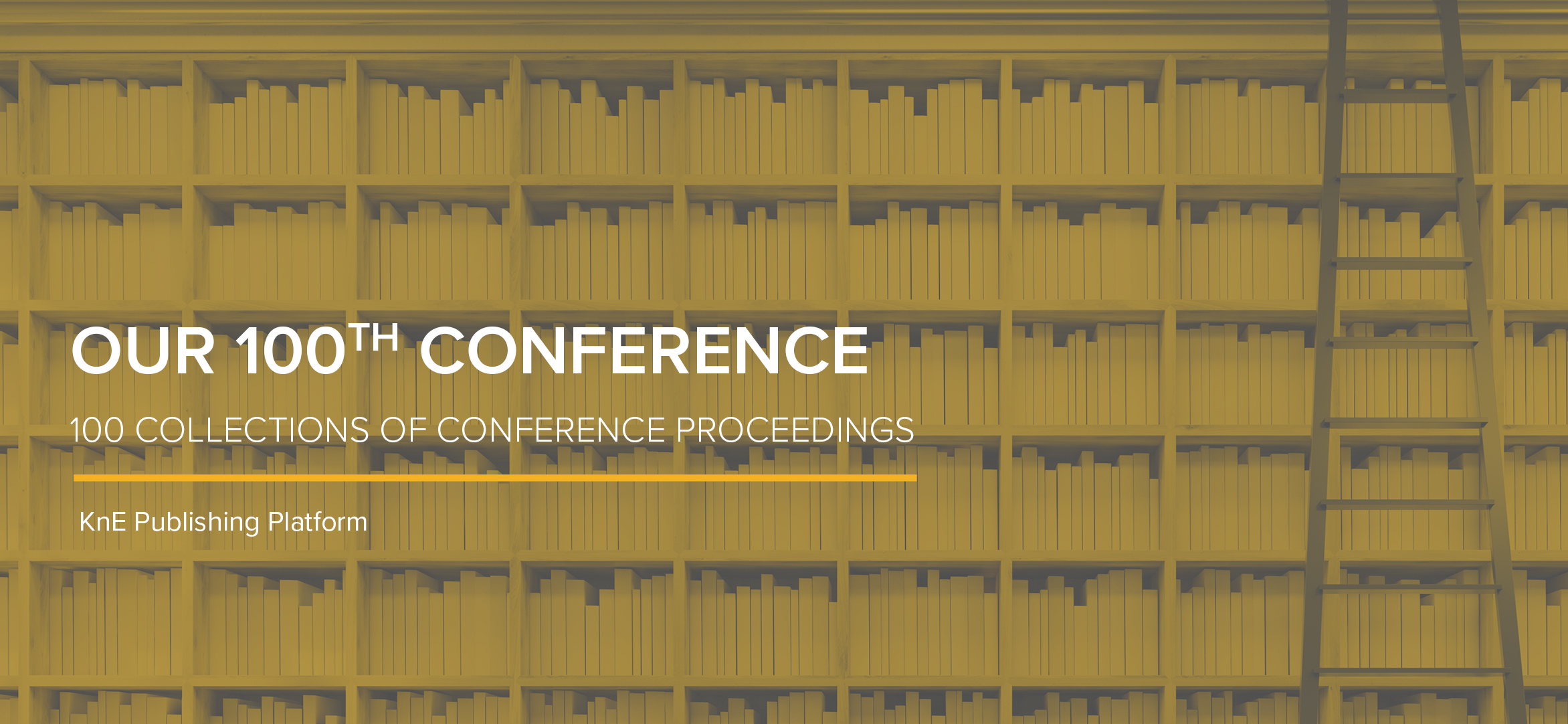 DUBAI, United Arab Emirates, 24th March, 2020 – Our KnE Publishing platform published its 100th collection of conference proceedings!
The 100th collection contains papers presented at the International Conference on Economics, Business, and Economic Education (ICE-BEES) 2019, organised by Indonesia's University of Negeri Semarang in collaboration with Malaysia's University Teknologi MARA. The collected conference proceedings include top tier papers on various themes and issues relating to accounting, financial and business management, economics, and economics education.
More about KnE Publishing
The KnE Publishing Platform now hosts 100 conference proceedings collections and has published 5,019 papers, with a growing proportion of them indexed in Web of Science. Our Open Access platform offers six series to choose from (Life Sciences, Social Sciences, Materials Science, Engineering, Energy, and Medicine). All conference clients can select the category best suited to showcase their proceedings or even have their own category in the case of recurring conferences. Every paper we publish is assigned its own Crossref Digital Object Identifier (DOI). All proceedings are indexed in Google Scholar (with selected titles submitted for evaluation by international indexing and citation databases such as Scopus and Web of Science)
What makes KnE Publishing services different? 
At KnE Publishing, we simplify the complex processes of publishing conference proceedings. We offer expert advice and guidance at every stage of the process, from hosting the conference proceedings to selecting and editing the papers for publication. KnE Publishing offers a global forum for regional conferences from emerging markets, which are routinely overlooked by international databases. Scholars are able to promote their research on an internationally recognised platform, while the increased visibility helps conference organisers attract more speakers, sponsors and attendees to future events.
Learn more about our publishing services for conferences, and our hosted journals services, click here. 
Click here to browse and read (for free!) the collection of our 100th conference, or here for all KnE publications!