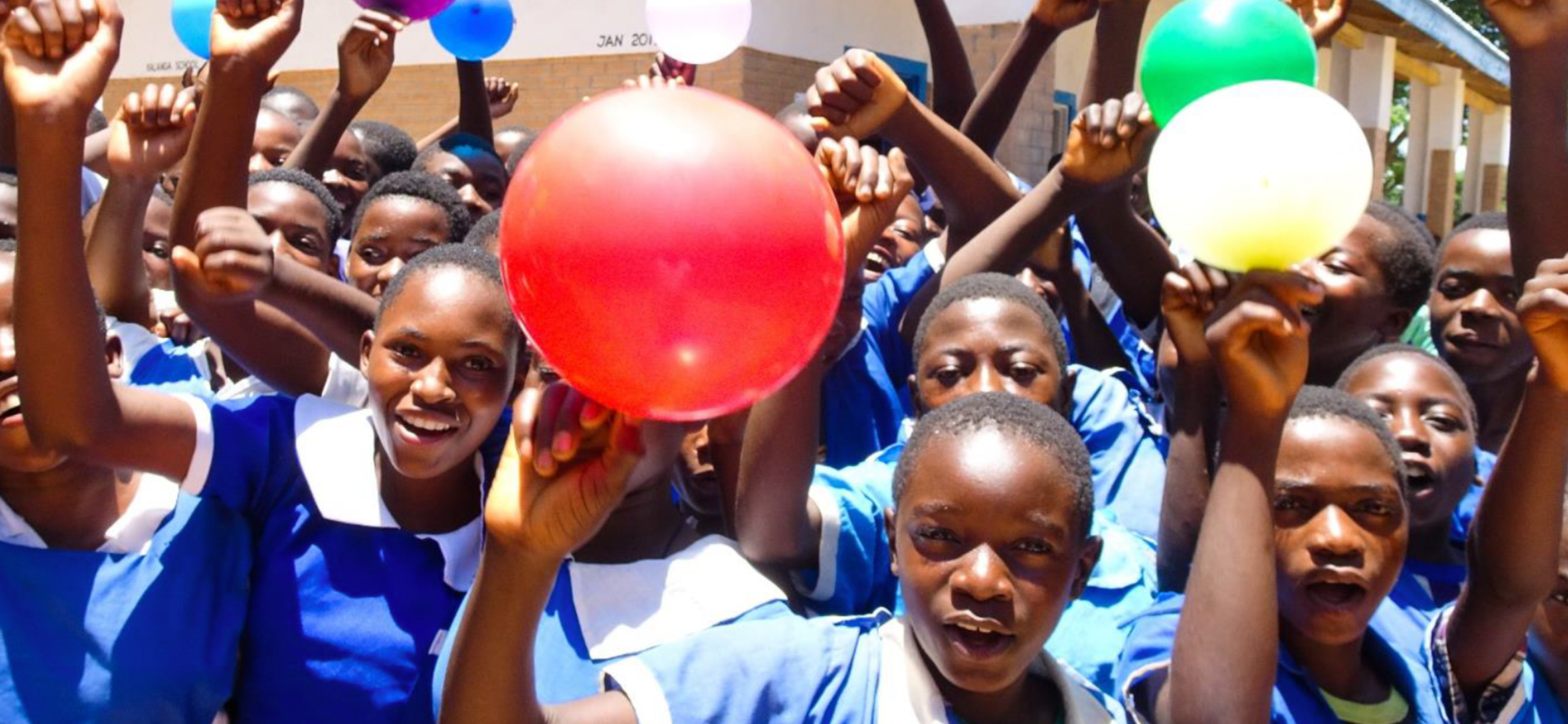 DUBAI, United Arab Emirates, 21st February 2021 – Knowledge E has teamed up with Dubai Cares, the UAE-based global philanthropic organisation, for the fourth year running, to construct a community-based school in Malawi.
In 2017, Knowledge E made a promise to adopt at least one school per year until 2020 in partnership with Dubai Cares. This pledge was fulfilled at the end of last year, having built community-based schools in Malawi, Senegal and Cambodia. However, the Knowledge E Foundation is committed to improving people's lives and will continue supporting education advancement.
Knowledge E will be constructing a new primary school in Malawi in 2021, serving up to 100 students. It will be provided with furniture, latrines and educational materials. The school will also offer eighteen months of adult classes and literacy activities that will benefit parents and adults within Malawi's communities.
"We are delighted to have fulfilled our pledge of funding a school per year in association with Dubai Cares. The Adopt a School initiative is an essential project that will transform children's lives through access to quality education. Imparting knowledge is key to strengthening communities, and we aim to build a safe environment to ensure promising futures for these children." – Founder and CEO, Knowledge E, Kamran R. Kardan.

Dr. Tariq Al Gurg, Chief Executive Officer at Dubai Cares and Member of its Board of Directors, said: "Guided by the values of empathy, CSR and goodwill that are so deeply rooted in the UAE culture, Knowledge E has once again demonstrated their commitment to social responsibility by adopting yet another school in Malawi. This generous contribution from their end will allow many more children to continue learning and succeed in their educational journeys. Schools represent the heart of any community, and we are thankful to Knowledge E for their ongoing support in funding the construction and renovation of schools. We encourage other donors to follow suit and support similar charitable causes, through which we can help more and more children to realise their full potential and have access to equal opportunities to succeed in life."
About Knowledge E
Established in 2012, Knowledge E's name was fast to become synonymous with collaboration, professionalism and innovation. Head-quartered in Dubai, United Arab Emirates, and supported by a team of over 40 highly engaged professionals, Knowledge E works closely with over 200 clients world-wide from various types of organisations and government entities within the research and education sector to support their continued innovation and development. This is achieved by providing leading expertise, information resources and software solutions. Since its inception, Knowledge E has prudently expanded its expertise, services and technology in line with its vision of developing 'a more knowledgeable world'.
Knowledge E's three core offerings are the 3D's; 'Discover', 'Develop' and 'Disseminate'. 'Discover' powered by Zendy,  through the KnE Digital Library Solutions for research literature discovery, as well as tailored content packages; 'Develop' through the KnE Training Programmes, supporting capacity building and skills development within academia as well as the KnE Consulting Projects, serving universities on their mission to become 'world-class universities'; and 'Disseminate' through the KnE Publishing Services and the platform for Open Access publishing of regional journals and conference proceedings.
About Dubai Cares
Since its inception, Dubai Cares, part of Mohammed bin Rashid Al Maktoum Global Initiatives, has been working towards providing children and youth in developing countries with access to quality education through the design and funding of programs that aim to be integrated, impactful, sustainable and scalable. As a result, the UAE-based global philanthropic organisation has successfully launched education programs reaching over 20 million beneficiaries in 59 developing countries.
Dubai Cares is playing a key role in helping achieve the United Nations Sustainable Development Goal (SDG) 4, which aims to ensure inclusive and equitable quality education and promote lifelong learning opportunities for all by 2030, by supporting programs in early childhood development, access to quality primary and secondary education, technical and vocational education and training for youth, as well as a specific focus on education in emergencies and protracted crises.
In the UAE, Dubai Cares engages residents through a series of volunteer, awareness and fundraising initiatives that are linked to its global mandate. These initiatives include the annual Walk for Education, Volunteer Emirates, Volunteer Globally and Ramadan Campaign.