DUBAI, United Arab Emirates, 7th October 2018 – We are pleased to announce that Knowledge E has extended its collaboration with Elsevier and has the authorized partnership rights in the UAE, Bahrain, Qatar & Oman. The bilateral agreement was formally signed in July 2018 by Kamran R, Kardan, CEO for Knowledge E.
Kamran R. Kardan explains that "We have always enjoyed a close working relationship with Elsevier, and at the same time understand the pain points and requirements from the end users and decision makers within the community. We therefore see this as a great opportunity to pave the way in providing Elsevier's high quality and highly effective tools and solutions to the academic, research and health sectors in the region where they can be greatly used."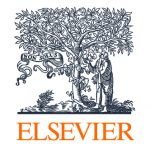 "We are glad to collaborate with Knowledge E in UAE, Bahrain, Qatar & Oman as we strongly believe that they will add value to our ongoing efforts to support our partners in the region" said Tayfun Basal Elsevier Research Solutions Sales Regional Director for Turkey, Middle East, Iran and Central Asia.
About Elsevier
Elsevier is a global information analytics business that helps institutions and professionals advance healthcare, open science and improve performance for the benefit of humanity. Elsevier provides digital solutions and tools in the areas of strategic research management, R&D performance, clinical decision support and professional education, including ScienceDirect, Scopus, SciVal, ClinicalKey and Sherpath. Elsevier publishes over 2,500 digitized journals, including The Lancet and Cell, more than 38,000 e-book titles and many iconic reference works, including Gray's Anatomy. Elsevier is part of RELX Group, a global provider of information and analytics for professionals and business customers across industries. www.elsevier.com
About Knowledge E
Established in 2012, Knowledge E's name was fast to become synonymous with collaboration, professionalism and innovation. Head-quartered in Dubai, United Arab Emirates, and supported by a team of 30 highly engaged professionals, Knowledge E works passionately with all types of organisations and government entities within the research and education sector to support their continued innovation and development by providing them with leading expertise, information resources and software solutions. Knowledge E's three core offerings are the 3D's; 'Discover', 'Develop' and 'Disseminate'. 'Discover' through the KnE Digital Library Solutions for research literature discovery, 'Develop' through the KnE Learning Services, supporting capacity building and skills development within academia and 'Disseminate' through the KnE Publishing Services and the platform for Open Access publishing and indexing of regional journals and conference proceedings.. www.knowledgee.com