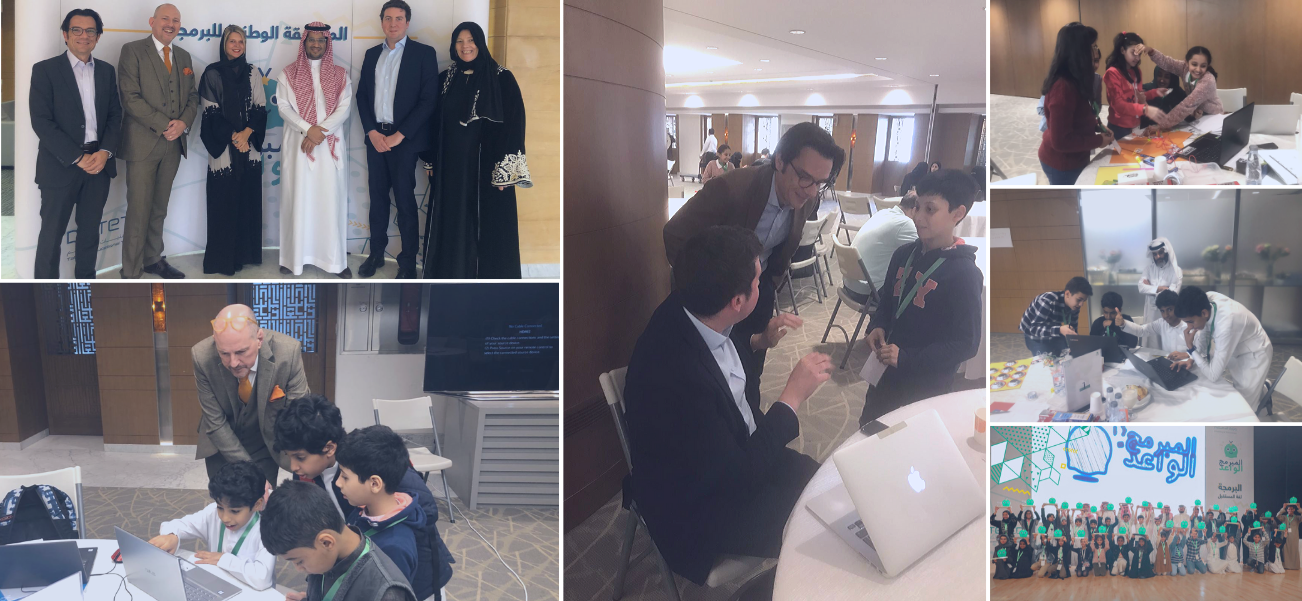 DUBAI, United Arab Emirates, 17th December 2019 – Last week an ambitious group of students spent a total of 558,000 minutes creating coding applications at the Saudi National Coding Competition using the Discovery Education Coding Platform.
The event took place on the 8th – 9th December in Riyadh with over 17,450 registered students and four weeks of electronic rounds.
Below are some noteworthy statistics from the event:
627,000 total minutes coding lessons
558,000 total minutes creating coding applications
40,032 number of applications submitted to the competition
We're incredibly proud to have been a part of this initiative in collaboration with the Saudi Ministry of Education, MCIT, and TETCO.