Want to present all your e-resources, training material and other library services, but have limitations on your organisation's website? The new version of SciCloud's library pages is now fully featured and offers a completely new degree of customisation, to ensure you won't need to compromise the look and feel in any way.
The SciCloud E-Library enables the library administrators to easily, and at any time, make changes to the portal's navigation structure, content, colours, fonts and images. In this way, the library can choose to reflect the organisation's graphical profile and stay aligned with the corporate brand guidelines.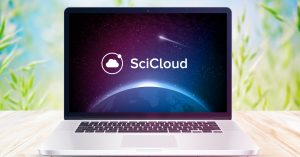 Apart from the new customisation capabilities, the SciCloud library pages now also offer:
New search and tagging possibilities for the e-resources.
Possibility to feature individual e-resources, journal and book titles, as well as individual articles on the landing page.
Multiple languages, including full support for Arabic.
AA compliance with WCAG 2.0 to facilitate for users with disabilities to make use of the e-library portal. This includes support for keyboard navigation, changing the font size, contrast of the text and the possibility to use screen readers, among other things.
Customisable contact, request and support forms, including a ticketing system for any support requests to the library.
Possibility to set each menu item and selected sections to be visible and accessible publicly or only for users that are logged in.
For our existing clients, we offer a free upgrade and migration to the new version. To find out more, or schedule a demonstration, please fill in our contact form.