The KnE Digital Library platform offers a custom built interface for your institution as a gateway to access a world of content either purchased or subscribed to by your institution. We customize the interface according to your institutional design, look and feel to provide a familiar environment to all your users while looking closely at your preferences and requirements.
Key Features
We integrate your KnE Digital Library with OpenAthens, a trusted, widely used and reliable authentication system, to provide Single Sign On access to all your resources. This means that your users use their already existing login credentials without any need to create a new user name or password. Whether on campus or remote, your users can access all your content through the platform on their desktops, tablets or smart phones.
The KnE Digital Library is a multi-lingual platform including all the functionality that today's users and administrators expect from a modern Digital Library in a simple and easy way:
A to Z of all journals available
One Stop Search: search all your content in a single interface
List of Resources
Training Hub
News update
In addition, we work together with you to ensure that the services provided by your library are put forward, highlighted and utilized.
Here are some screen shots of the KnE digital library, all customizable to the taste and brand of your institution:
Sample screen Shot 1.
Single Sign-in access to digital library, using OpenAthens or Proxy authentication such as Muse proxy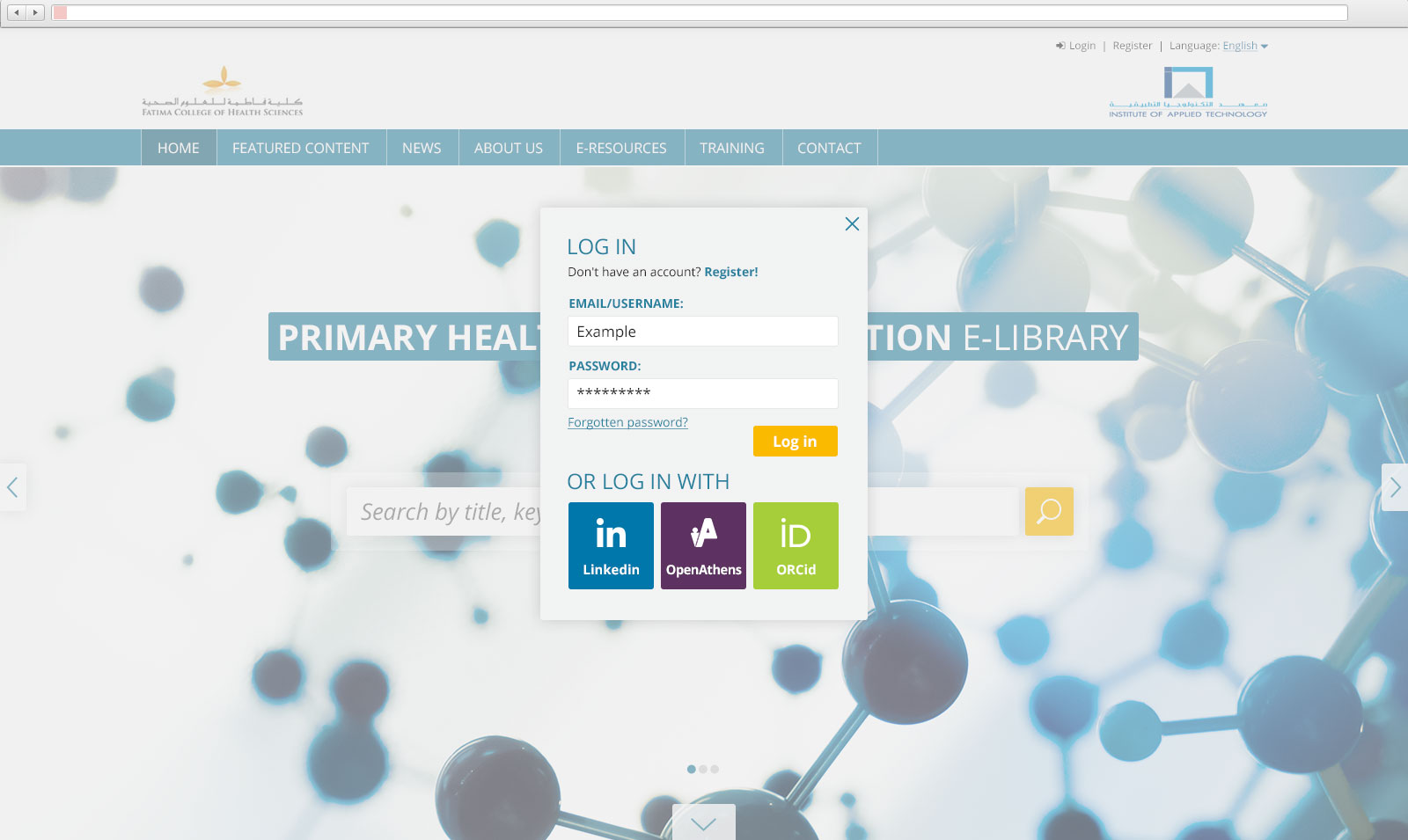 Sample screen Shot 2.
One-stop search in all collections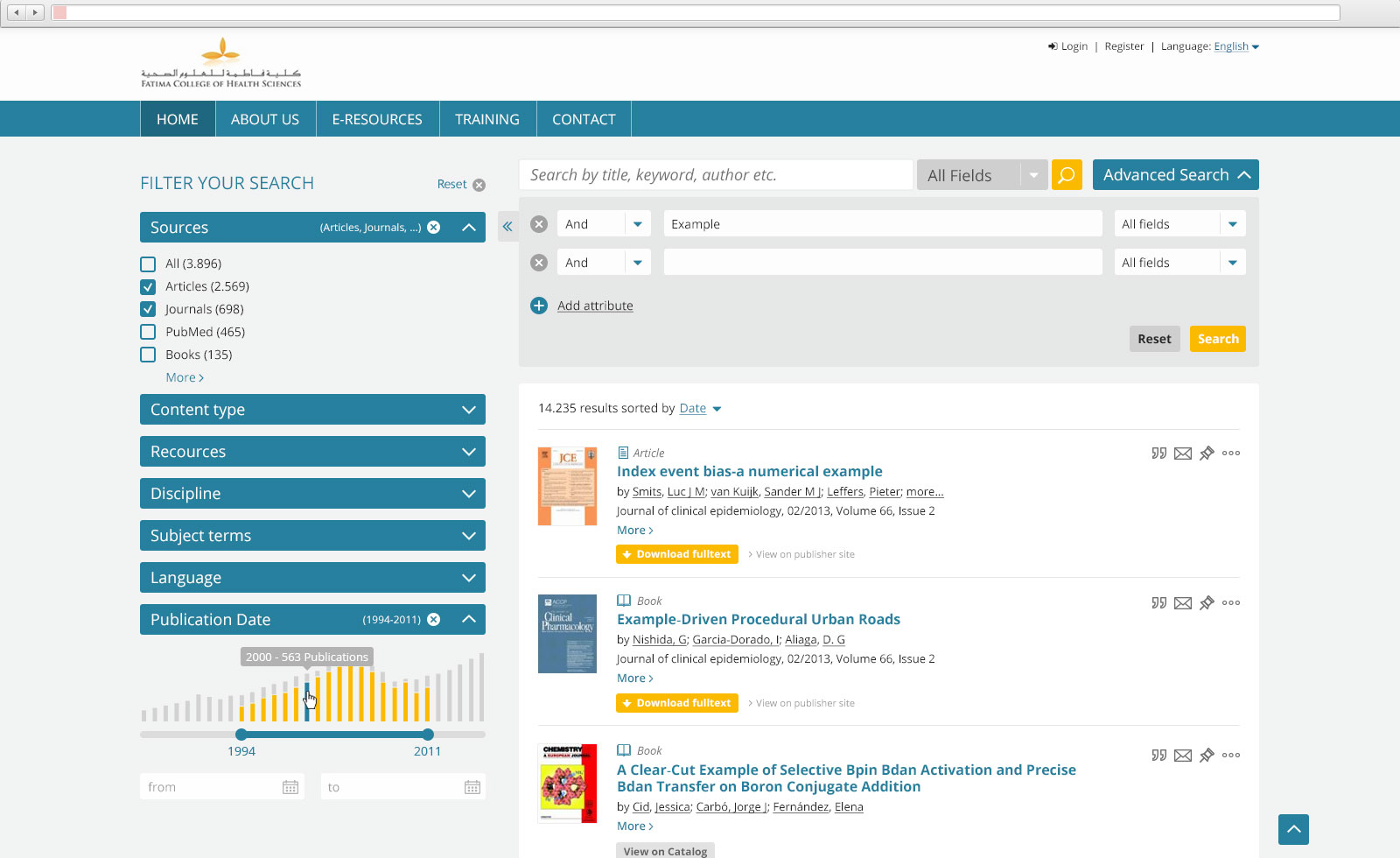 Sample screen Shot 3.
KnE digital library main page and various sections – all selectable by institutions

How KnE helps institutions build their Digital Library
KnE collaborates with libraries to identify the most relevant publishers & databases as it represents major academic and non-academic publishers worldwide. Owing to its expensive experience, KnE is ready to negotiate favorable conditions and pricing with all top publishing houses. For full details on what we can offer you please contact us at info@knowledgee.com
KnE is also a publisher of journals and conference proceedings. Since June 2016, KnE has published several conference proceedings in various subjects which are freely available in KnE publishing platform. Simply add this link to your open access collection and help your users benefit from a rich open access content for free.
Testimonial
"Dubai Health Authority/ Rashid Medical Library started the process of building an eLibrary with Knowledge E, and their team-based approach was truly instrumental in translating our vision into the platform that is now used daily by hundreds of our healthcare professionals. Access to our resources is now seamless, at the library or anywhere else and the results are more usage of our content and more satisfied users."
Bakheet Beshtawy – Head, Rashid Medical Library – Dubai Health Authority
To find out more, please contact us at info@knowledgee.com.