The first cycle of the Knowledge and Human Development Authority's (KHDA) new higher education classification initiative has been announced by His Highness Sheikh Hamdan, Crown Prince of Dubai and Chairman of The Executive Council.
Substantial Growth in Education Sector
Students looking for local higher education now have access to a local rating system rather than having to rely on an unfamiliar global rating.
Dr Abdulla Al Karam, Director-General, KHDA,
"The last 10 years have seen student enrolment more than double, from 12,000 students in 2008, to over 30,000 students today."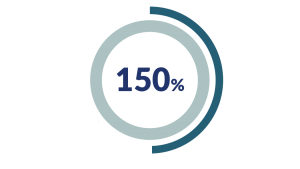 This is a 150% increase in just over 10 years!
Samantha Miles, Head of Learning, Knowledge E,
"It is exhilarating to witness Dubai leverage its diversity, geographical location, and commitment to excellence as it continues to develop as an international hub for higher education. The implementation of this classification system is noteworthy for its ability to assist university students in being more informed while selecting the best institution to meet their needs; as well as its expected impact ensuring transparency, quality, and accountability among the numerous higher education providers in Dubai."
A Transparent System
KHDA emphasised the need for a 'transparent and robust' rating system to ensure students and parents are better informed as they prepare to take one of the most important decisions in a young person's life.
The system's quality indicators are as follows:
Teaching
Employability
Research
Internationalisation
Facilities
Programme Quality
Well-being
Social Responsibility
Inclusiveness
The classification system has been developed as the result of a partnership between Quacquarelli Symonds (QS) and the KHDA, and is based mainly on the QS Stars rating system used for characterising universities all over the world.
2019 Classification Results
Three Dubai campuses earned a 5-Star rating which means they have at least 25% international students, a high score on employability, and a course completion rate of over 75%.
5 Stars (700-899 points)
** There is a opportunity for 5-Star PLUS rating for 900+ points
University of Manchester
London Business School
Heriot-Watt University
Eight Dubai universities achieved the second highest (4 Stars) rating for which they require 15% international students, and an average 2 citations per faculty member.
4 Stars (550-699 points)
SP Jain School of Global Management
Amity University Dubai
Manipal University
Hult International Business School
City, University of London
Birla Institute of Technology and Science Pilani (Bits Pilani) Dubai Campus
University of Bradford
Middlesex University Dubai
Six more institutions were ranked with 1, 2, or 3 stars. These are all universities that award degrees that are recognised by the Dubai government. A lower star rating is not intended to stop students from applying for a course at a university. A secondary aim of the classification is to help universities identify their own strengths and weaknesses to help develop their current standing and create opportunities to improve future cycles.
3 Stars (400-549 points)
SAE Institute
University of Exeter
Murdoch University
2 Stars (250 points)
ESMOD French Fashion Institute
Islamic Azad University
1 Star (100 points)
Shaheed Zulfikar Ali Bhutto Institute of Science and Technology
A total of 17 universities were included in this year's rating from 6 different home countries:
The rating is publicly available on the KHDA website, alongside a downloadable report for each university showing the breakdown of its score. The main aim of launching the classification system was to provide more information to potential students about a university's activity and performance in teaching quality, student happiness, facilities, employability and research.
There is a growing global interest in university rankings and their impact is hard to ignore. At Knowledge E, we provide capacity-building training that fosters Research Excellence (output and impact) and Teaching Excellence that helps universities elevate their level of performance. To explore more on how we can support you in achieving success, please click here for more information or contact learning@knowledgee.com.