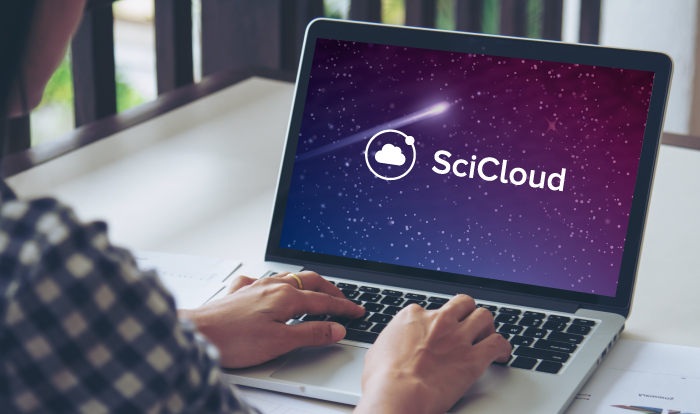 The continuous development of SciCloud as a platform for research discovery and collaboration has reached another important milestone. SciCloud Analytics now supports the Sushi protocol. This means that as a Library administrator, you can simply enter the credentials directly in SciCloud for each of the publishers that you subscribe to and that support Sushi. SciCloud then fetches the Counter stats automatically from all publishers, and you can continuously see up-to-date usage statistics over time for your different subscribed resources in the SciCloud Analytics dashboards.
Collecting Counter stats on the usage of the different e-resources that your organisation is subscribing to is critical to consider, in order to decide how to best invest your subscription budget every year. Collecting and compiling all these statistics has also proven to be very time consuming.
Manually requesting or downloading the statistics, and then trying to match it up in Excel or similar tools to view the usage, is no longer needed. SciCloud Analytics can now make all this job for you! SciCloud automatically and regularly collects all available Counter stats for each publisher you have added credentials for. This means that also all historical data that the publisher may have kept, gets included on your dashboards.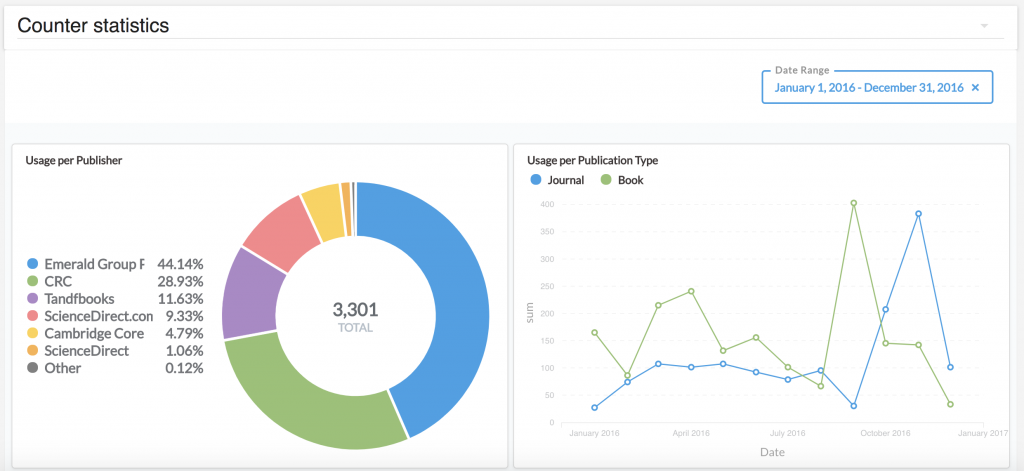 Figure: Screenshots for some of the usage statistics and charts available on the SciCloud Analytics dashboard for the automatically compiled Counter stats.
SciCloud further parses the information to ensure it gets structured in a systematic way from all publishers, despite the fact that they may have certain discrepancies seen to the format, spellings and other aspects. You can then view the usage statistics on your Counter stats dashboard in SciCloud, select time periods and look at different dimensions, from the overall usage development over time, down to the usage of the resources and collections or even more granular for each individual journal and book title, as well as the denials to identify titles that you may want to include in the future.
To further facilitate for the library community, the SciCloud Analytics module for managing the Counter stats can be subscribed to stand-alone, without using and paying for any other aspects of SciCloud. Please contact us if you want to find out more, get a demonstration or a quotation.
By Martin Jagerhorn, Chief Innovation Officer – Knowledge E