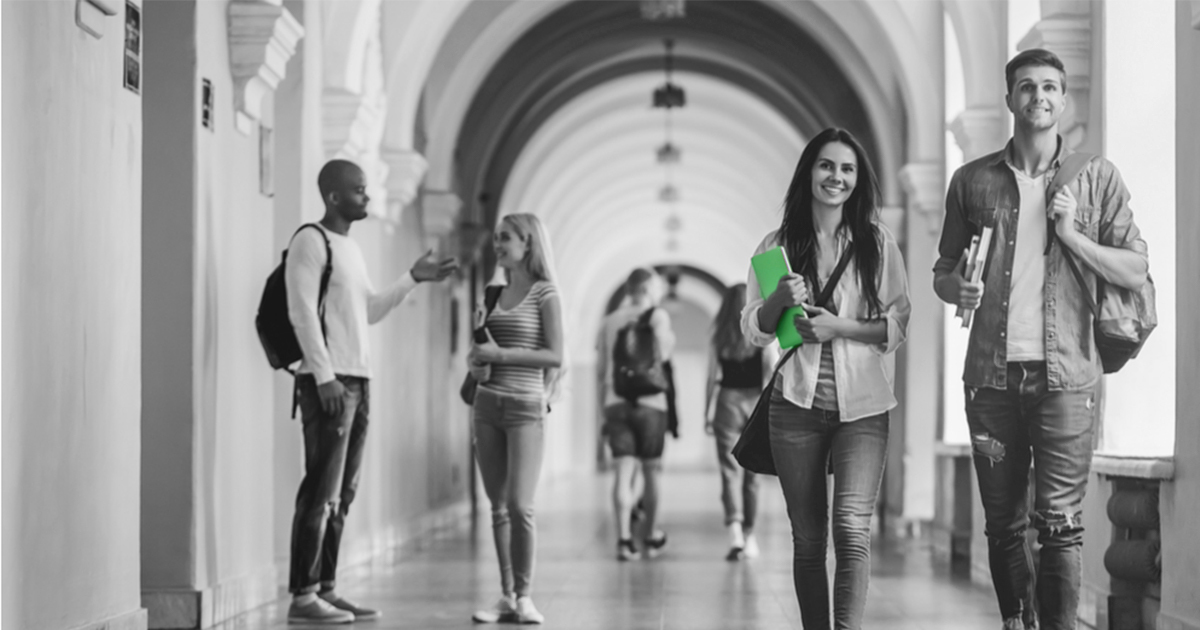 Quacquarelli Symonds (QS) has published its global rankings for 2022 on June 8th, with more than 1,300 universities from across the world listed and ranked. Five institutions from the United States, four from the United Kingdom, and one from Switzerland have taken over the global top ten QS university rankings for 2022.
Here are the universities that made it into the QS top ten for 2022:
Once again, and for the 10th year in a row, MIT landed 1st place with a truly impressive overall score of 100. The University of Oxford came 2nd this year after having placed 5th last year. It was a tie for 3rd place, with Stanford University and the University of Cambridge both scoring 98.7. While the University of Cambridge went up from 7th to 3rd place, Harvard University dropped to 5th place after having maintained its positioning in 3rd place since 2017. California Institute of Technology dropped to 6th place from 4th last year. Imperial College of London ranked 7th, while Swiss Federal Institute of Technology and University College London were in a tie for 8th place. Finally, the University of Chicago, with an overall score of 94.5, ranked 10th. 
Within the GCC
In Saudi Arabia, King Abdulaziz University (KAU), whose rating has been steadily improving since 2014, ranked 109th – up from 143rd last year. In addition, King Fahd University of Petroleum & Minerals ranked 163rd, and King Saud University placed 277th. Finally, Umm Al-Qura University also made it into the top 500 institutions at 447th place.
The UAE had three universities within the top 500 this year. First was Khalifa University which improved from 211th place last year to 183rd place this year. Also, United Arab Emirates University in Al Ain ranked 288th, and the University of Sharjah placed 383rd.
From Oman and Qatar, Sultan Qaboos and the University of Qatar were the only institutions to rank within the top 500. Some Kuwaiti universities were also on the QS radar for this year, but none made it to the top 500.
In Israel, five institutions ranked within the top 500, with The Hebrew University of Jerusalem scoring best in 198th place. From Lebanon, the American University of Beirut ranked 242nd, down from 220th place last year. In Iran, and similar to last year's results, the Sharif University of Technology and the Amirkabir University of Technology made it to the top 500 in 381st and 465th place.
From Turkey, 21 universities made the list. Though none of these institutions made the top 500, this is still a great achievement for Turkey, which only had 14 of its universities featured in last year's QS ranking.
Chinese universities also scored well this year, with five institutions ranking within the top 50 and a remarkable total of 26 universities placing within the top 500.
Indonesia had four universities in the top 500 with Gadjah Mada University, Universitas Indonesia, Bandung Institute of Technology, and Airlangga University ranking 254th, 290th, 303rd, and 465th, respectively.
Assessment methodology
QS evaluations are measured according to the following six criteria:
• Academic reputation (40%)
• Faculty/student ratio (20%)
• Citations per faculty (20%)
• Employer reputation (10%)
• International faculty ratio (5%)
• International student ratio (5%)
Forge world-class universities
Improving your institution's ranking, developing its research potential, and refining its reputational advantages are what our elaborate, individualised training and consulting programmes are designed to do. For more information on how Knowledge E can help enhance your institution's leadership excellence, reach out to us here.
Sources