Start Date: December 17, 2018
End Date: December 17, 2018
Location: Knowledge Village, Dubai, UAE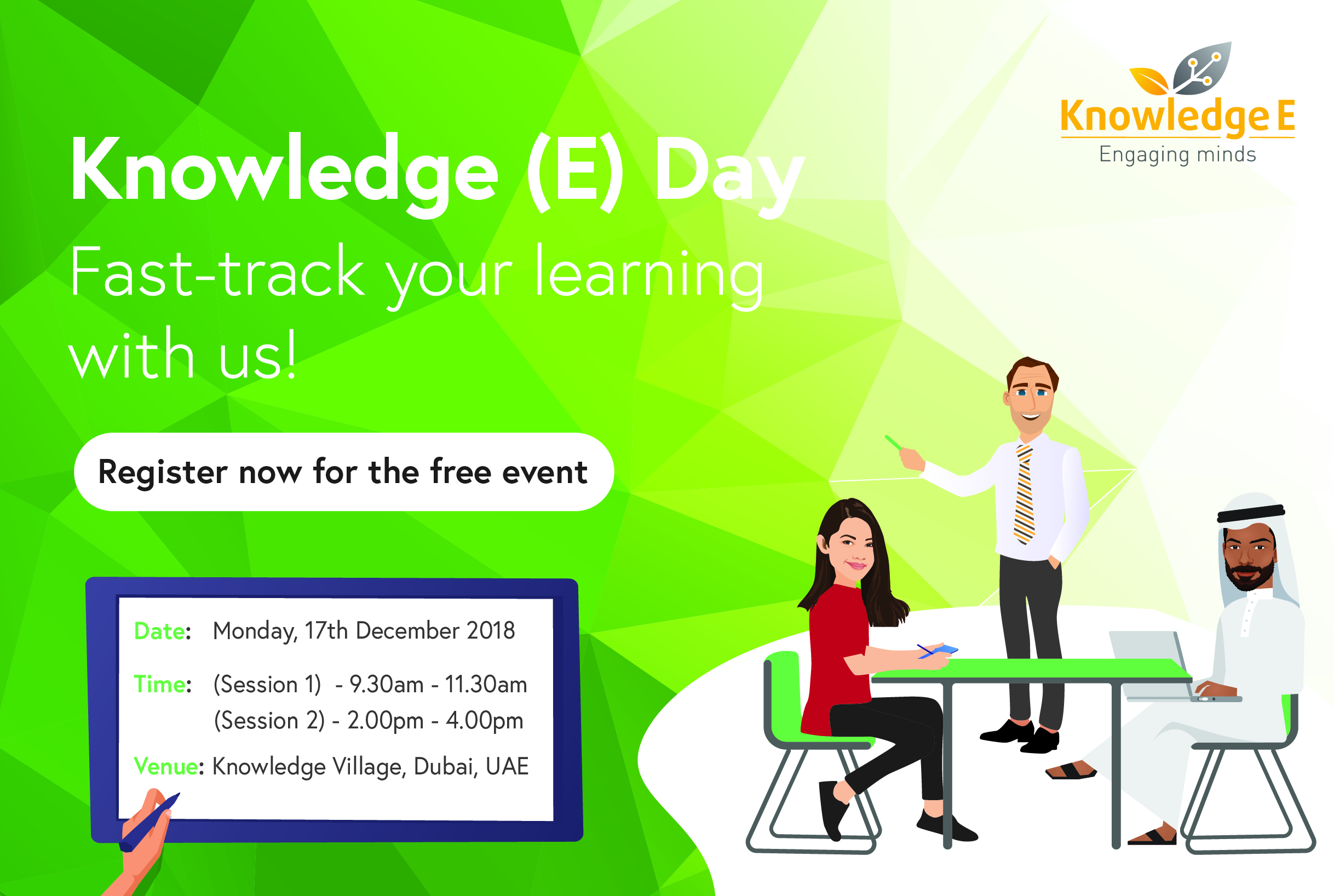 Knowledge E is pleased to announce our 2018 'Knowledge (E) day' for higher education professionals and researchers. The one-day workshop will be led by Knowledge E's international subject experts and deliver practical learning outcomes through engaging content and unique hands-on exercises.
Join us for this free event!
SESSION 1 OVERVIEW:

Agenda:
9.00am-09.30am: Registration, networking, and morning  tea/coffee service
09.30am-11.30am: KnE Learning Short Course: Introduction to Teaching Excellence in Higher Education
Intended Audience:
Higher education professionals with a desire to improve their teaching skills to foster engagement and meaningful learning
Early career lectures and faculty
Librarians and information professionals delivering sessions on information literacy
Short Course Overview:
This 2-hour session will provide an introduction to key practices for teaching excellence in higher education settings and share practical tools for increasing the participant's ability to design and deliver effective educational initiatives. Subtopics for the session will include techniques for fostering student-centered learning environments, skills for writing meaningful and measurable learning outcomes, frameworks for interactive session planning, and engagement/ teaching techniques to maximize the learning experience (student and faculty audiences).
Session Leader: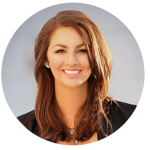 Samantha Miles
Training Consultant, Knowledge E
Quick facts:
10 years of professional experience in higher education sectors of the USA, Australia and the UAE
Successful delivery of over 300 workshop and educational program
MEd in Higher Education Leadership
SESSION 2 OVERVIEW:

Agenda:
01.30pm-02.00pm: Registration, networking, and afternoon tea/coffee service
02.00pm-04.00pm: KnE Learning Short Course: Introduction to Boosting Citations
Intended Audience:
Researchers and professionals supporting research with a desire to better understand bibliometrics and increase their citations and citation impact.
Researchers (all disciplines)
Post-graduate students engaging in research
Librarians and information professionals supporting research
Short Course Overview:
This 2-hour session will provide an introduction to bibliometrics and research evaluation to boost your citations and maximize your citation impact. Sub topics for the session include practical tools for increasing your publication likelihood by identifying the optimal journal for your work, avoiding predatory publishers, implementing actions for increasing successful submissions, and practical tips for increasing your citations.
Session Leader: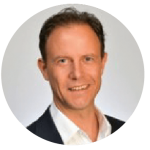 Philip J Purnell
Director of Research & Publishing Services
Quick facts:
Consultant for publication and citation data used in bibliometric studies and university ranking
Former strategic advisor at Thomson Reuters
MSc Neurobiology and Neurosciences
REGISTER NOW!
[contact-form-7 404 "Not Found"]
‹

Back