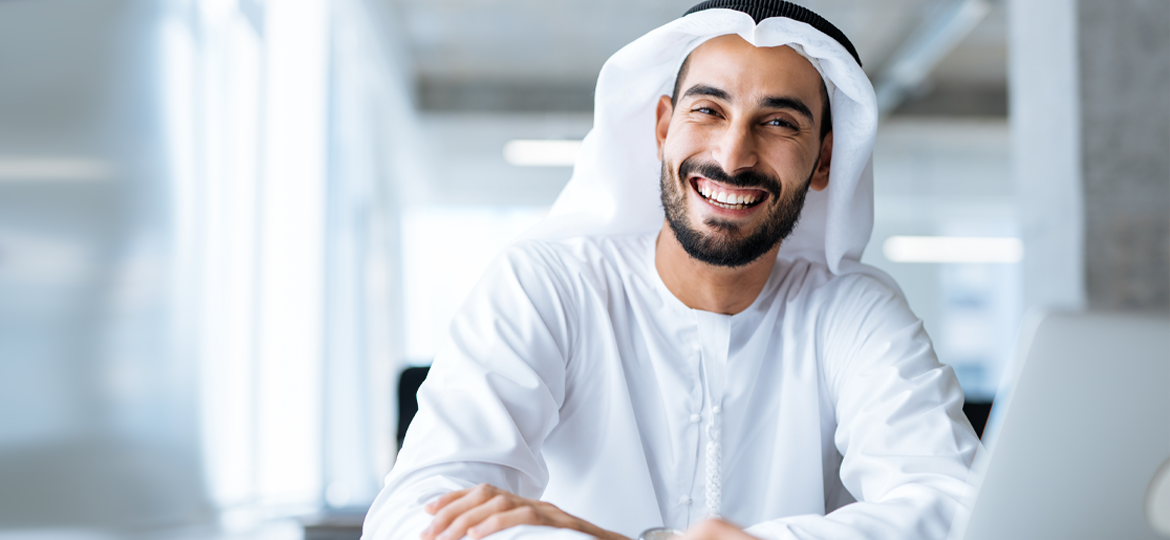 DUBAI, United Arab Emirates, 8th of January 2023 – Knowledge E launches its second online knowledge track "Building World Class Universities".
After launching our very first self-paced digital programme "Teaching Excellence" in 2022, we're thrilled to be back with an even rarer resource, this time for university leadership, strategy, and external relations roles. The "Building World Class Universities" programme is an eight-course knowledge track designed to better equip universities in managing their academic reputations, guiding their ranking efforts, and boosting their citations, publications, and collaborations.
Participants will learn about the significance of university ranking initiatives, the various methodologies adopted by different ranking bodies, the best approaches and strategies for data submission, how to enhance research output and quality through collaboration and internationalisation, successful research strategies, and how to apply learning based on university needs and priorities.
Course One: Foundations of University Rankings – Teaser Video
Like all other KnE digital programmes, the "Building World Class Universities" knowledge track employs many interactive and engaging content types to appeal to its audiences. It makes learning smoother and ensures that all types of learners can benefit from the material presented.
From personalised quizzes, to animated speaker videos and easily retainable interactive infographics, the programme offers its participants culturally relevant content from within the Arab world, a variety of multimedia and interactive elements to keep them engaged, short and concise segments to improve retention and understanding, and practical content written by experts.
Perhaps even more importantly, it caters to various professionals' busy schedules by being entirely self-paced, with no deadlines, and the convenience of being able to save course progress at any point in time. Once a course is completed, the learner will automatically receive the relevant certificate.
The first five courses of the programme are out and enrolment will be open starting February 1st, 2023.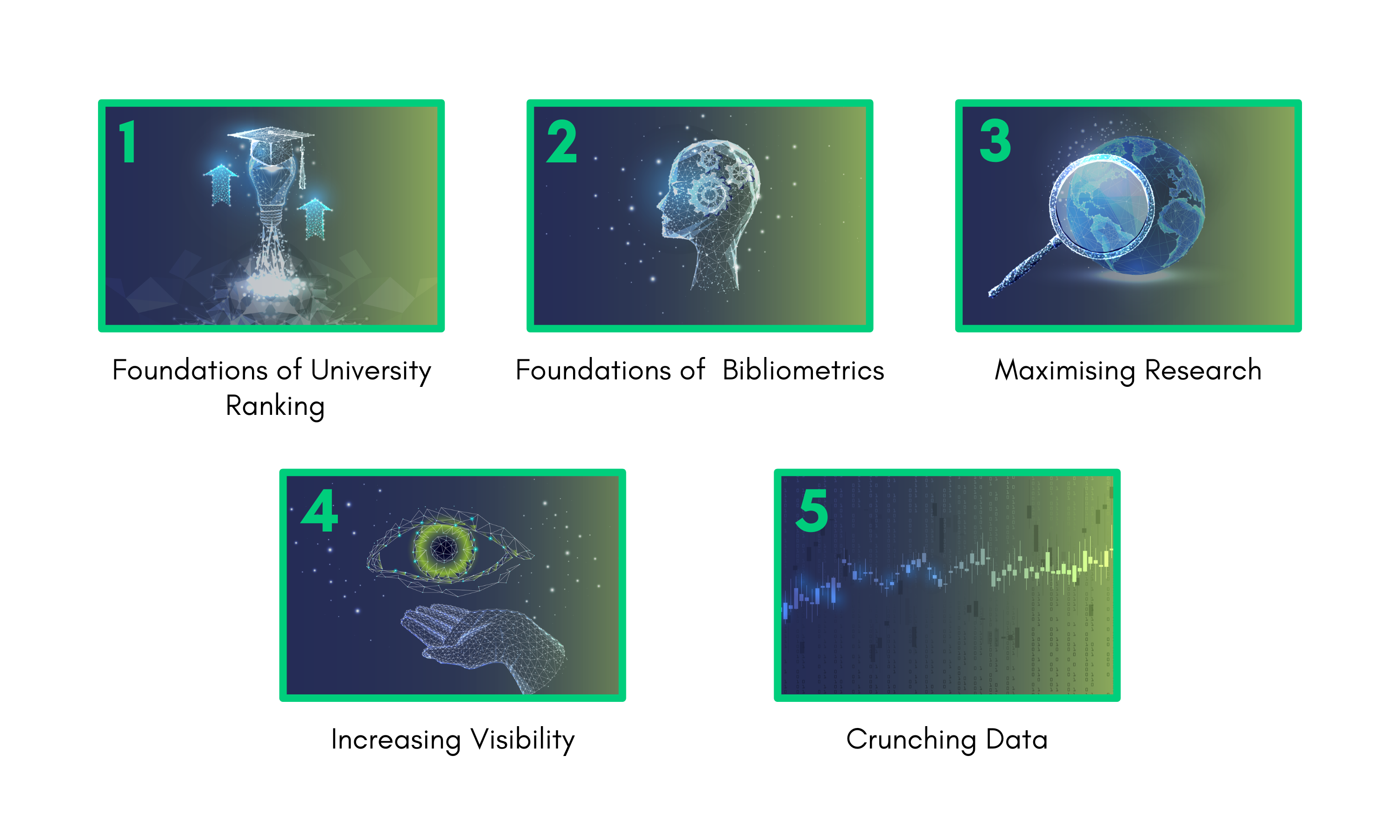 More about the courses of this programme:
1. Foundations of University Ranking: covers foundational concepts related to university ranking bodies, their history and significance. It is useful to anyone working in an academic setting, namely individual researchers, administrative staff, and university chancellors.
2. Foundations of Bibliometrics: covers foundational concepts related to research outputs, both at an individual and institutional level. Researchers, data analysts, leadership, communication department staff, and research department personnel would find this course especially helpful.
3. Maximising Research: builds on the knowledge acquired from the previous bibliometrics course and takes a deep dive into the specifics of research measurement and strategies to increase output, which would positively impact rankings.
4. Increasing Visibility: details how institutions can raise their profile globally through communications, events, and community outreach, such as alumni engagement. Academic affairs, communications and marketing departments, department coordinators, and university leadership interested in creating and adopting institutional dissemination strategies will find this course indispensible.
5. Crunching Data: zooms in on the theories and knowledge presented in the second and third courses with in-depth discussions related to bibliometric and citation analysis tools. It illustrates how to set up, organise, and manage databases in a fashion that suits the criteria and requirements of ranking bodies. This course will be a very valuable resource for faculty members and data analysts tasked with leading and supporting initiatives related to their institution's international profile.
The knowledge track refers to a single case study throughout the core courses to exemplify and paint a clear picture of potential university ranking strategies within the region, particularly for young universities who are starting their ranking journey. These courses examine the elements, actions, and relationships that makes these strategies effective, so universities can create their own approach to university rankings based on their mission, vision, and available resources.
More advanced courses within this knowledge track are still being developed and will be available within the coming months. The courses offer an intensive guide on how to develop alumni relationships, brand degree presentations, and develop a university's unique position within higher education.