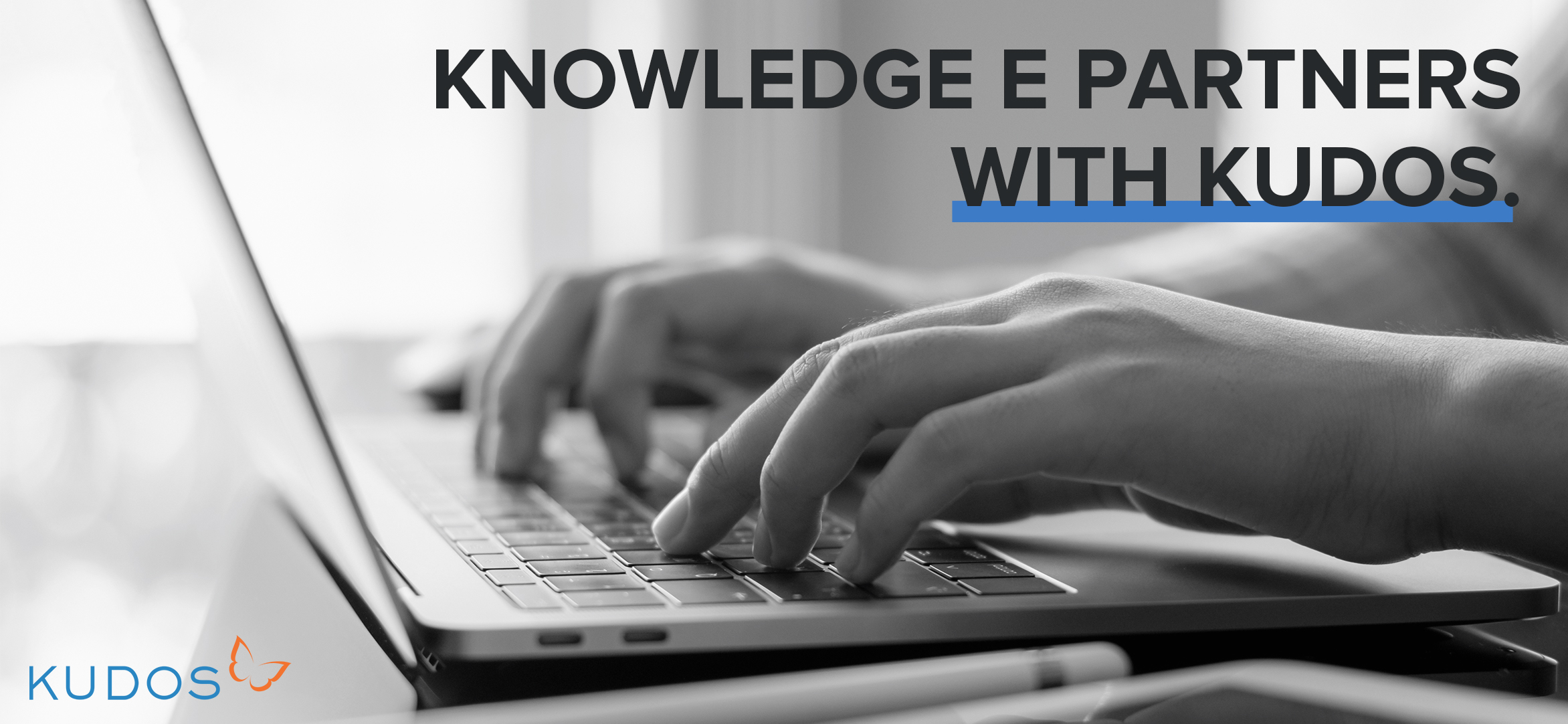 DUBAI, United Arab Emirates, 14th July 2021 – Knowledge E is pleased to announce a new partnership with Kudos to help researchers maximise the visibility, usage and impact of their published work.
As part of KnE Publishing's goal to aid in the dissemination of scholarship, this free service helps authors to broaden the impact of their research across multiple digital platforms. KnE Publishing is the first to partner with Kudos to offer a service of this kind in the MENA region, and the addition of this tool supports the region's academic community.
KnE Publishing not only publishes research, but also helps authors to promote it to a global audience, increasing the impact of their articles. Kudos supports this vision by helping researchers ensure their publications get found, read and cited. Visibility and reach are further enhanced by improving search engine optimisation, enriching articles with metadata, and adding links to related materials. Through the service, academics are also provided with necessary guidance and insight around the channels and activities most effective for reaching and engaging target audiences. Authors joining Kudos through KnE Publishing can also use the service to promote their other publications, regardless of the publisher.
We are so pleased to be working with Kudos, and to be the first to offer their service in the Middle East. We hope access to this powerful self-promotion solution will help our authors promote their research to a global audience, increasing the impact and visibility of their publications. The Kudos tool is an excellent complement to our platform and existing services as well as Knowledge E's company ethos.

Emily Choynowski, Head of Publishing at Knowledge E.

"Knowledge E are leaders in disseminating regional journals and conference proceedings," says Colin Caveney, Head of Business Development at Kudos. "We're proud that they have chosen Kudos to strengthen their strategy for maximising the international visibility and impact of their research publications."
To learn more about our publishing services, click here.
About Knowledge E
Established in 2012, Knowledge E's name was fast to become synonymous with collaboration, professionalism and innovation. Head-quartered in Dubai, United Arab Emirates, and supported by a team of over 45 highly engaged professionals, Knowledge E works closely with over 200 clients world-wide from various types of organisations and government entities within the research and education sector to support their continued innovation and development. This is achieved by providing leading expertise, information resources and software solutions. Since its inception, Knowledge E has prudently expanded its expertise, services and technology in line with its vision of developing 'a more knowledgeable world'.
Knowledge E's three core offerings are the 3D's; 'Discover', 'Develop' and 'Disseminate'. 'Discover' through the KnE Digital Library Solutions powered by Zendy (www.zendy.io) for research literature discovery, as well as tailored content packages; 'Develop' through the KnE Training Programmes, supporting capacity building and skills development within academia as well as the KnE Consulting Projects, serving universities on their mission to become 'world-class universities'; and 'Disseminate' through the KnE Publishing Services and the platform for Open Access publishing of regional journals and conference proceedings.
About KnE Publishing
KnE Publishing's Open Access digital publishing platform provides a global gateway for research with readers in over 160 countries around the world, contributors from over 50 countries, and conference collections from over 20 countries. We are a trusted publishing partner and regional ambassador for both Crossref and ORCiD, and members of OASPA and The Association of Learned and Professional Society Publishers. All our publications are assigned DOIs and indexed on Google Scholar, in addition to being submitted to Web of Science, SCOPUS, EBSCO, PubMed and other leading indexers.
About Kudos
Over 375,000 researchers have signed up to use Kudos' services for accelerating and broadening research impact. The company's toolkits help to showcase research to broader audiences, and provides researchers, research organizations and publishers with guidance and insight around the channels and activities that are most effective for reaching and engaging target audiences.