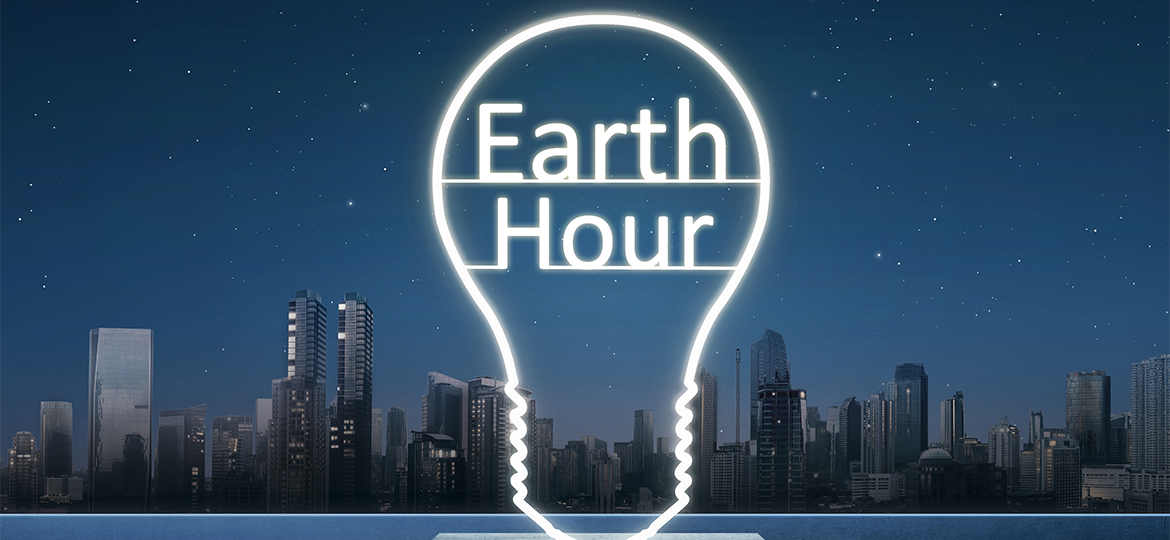 On March 26th at exactly 8:30pm in each country around the world, millions of people will turn off their lights for one hour – will you be joining them for Earth Hour?
There is an urgent need to protect nature and tackle the climate crisis.
Earth Hour first began in 2007 in Sydney, Australia, led by the World Wildlife Fund (WWF) and other partners. It is now held every year on the last Saturday of March and aims to inspire positive environmental impact through the power of the crowd. The idea is that the symbolic act of millions turning out the lights for one hour will spark conversations, increase awareness, and serve as a call to action.
There is added significance to this year's event because the second session of the United Nations Convention on Biological Diversity (COP 15) will be taking place shortly afterwards, from 25th April to 8th of May. In recognition of this, the 2022 Earth Hour is particularly focused on the crisis of the rapid global loss of biodiversity. And in case you're not sure what biodiversity is – it's basically the vast and amazing variety of all the living things on our planet, from the biggest blue whale to the smallest bacteria, the tallest sequoia redwood to the tiniest fungal spore.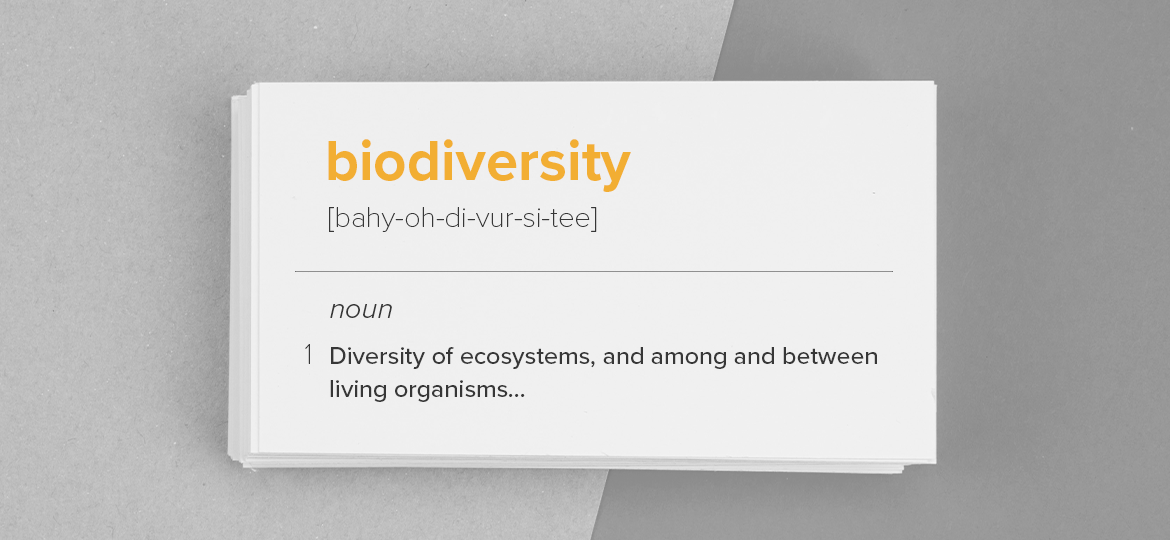 We've all heard the warnings and statistics: because of human actions, the current rate of species extinction is dramatically higher than it should be, and this rate continues to increase. It is thought that roughly 25% of all species across the world are currently threatened with extinction, with around 1 million species likely to become extinct in the next few decades.
But why does this matter? Why is it important to protect our planet's biodiversity? When considering this question, we might think about how we enjoy staring out over the vegetation of a beautiful landscape, or looking at a photo of a cute monkey – who would want to lose that? Some would also argue that there are moral and ethical reasons for protecting biodiversity – namely to fix the damage we've already caused to the environment. But nature, and more specifically biodiversity, also benefits us in a lot of ways that we don't necessarily think about: it impacts our health, economy, culture and so much more.
In particular, nature and the environment benefit us humans through what are called ecosystem services. We heavily rely on biodiversity ecosystem services for our health. For example, the soil's biodiversity is critical for storing, filtering and cleaning the water we need to survive. Biodiversity also promotes food security; for example, pollinator diversity is vital for crop pollination volume, quality and resilience to environmental change. Diverse coastal ecosystems are invaluable in protecting us against storms which can cause injury and death, destruction of homes and loss of livelihoods. Studies have also shown links between biodiversity and mental health, particularly in terms of the benefits of being in nature. And nature has also been an important source of medicines throughout history – medicines derived from plants are highly varied and include drugs for malaria, cancer, gout, cough, hypertension, and antibacterials.
In harming biodiversity, we also increase the risk of emerging disease pandemics like COVID-19. By destroying habitats through deforestation (for agriculture or urbanisation), we reduce biodiversity while altering normal ecosystem interactions. We increase the chance that humans and livestock meet wildlife, thereby increasing the risk of disease spillover from wildlife. A third of new diseases that emerged since 1960 can be traced back to land use changes.
Ecosystem services also benefit humans in many ways unrelated to public health. For example, nature has inspired many new products and technologies: insect anatomy is used in robotics design, slime mould branching helps determine efficient designs of transport networks, the Velcro inventor was inspired by how the bur structure allows them to stick to fur, and swimsuits minimising drag have been designed based on shark skin.
This year, Earth Hour not only encourages us to stop and think about the wonders of the natural world, but also encourages us to re-evaluate our relationships with the planet. 

We're excited to celebrate Earth Hour this year as a member of the Sustainable Development Goals (SDGs) Publishers Compact. We joined this important initiative (one of only eight publishers in the Middle East to do so) to do our part to help work towards achieving the SDGs and promoting a more sustainable future, benefiting both people and planet.
So, join us and millions around the world – switch off your lights, non-essential appliances and electronics at 8:30pm (your local time, wherever you are) on Saturday. Maybe you can take that hour to reflect on ways that you can help to promote a more sustainable world (check out the Earth Hour website for ideas on this). You could even make a party of it, invite some of your friends over and discuss ideas and strategies together. However you decide to celebrate Earth Hour this year, remember that nature is crucial for everyone's future, so let's make this Earth Hour a catalyst for change for individuals, communities, organisations and governments to take the necessary actions to decidedly protect nature and tackle the climate crisis.