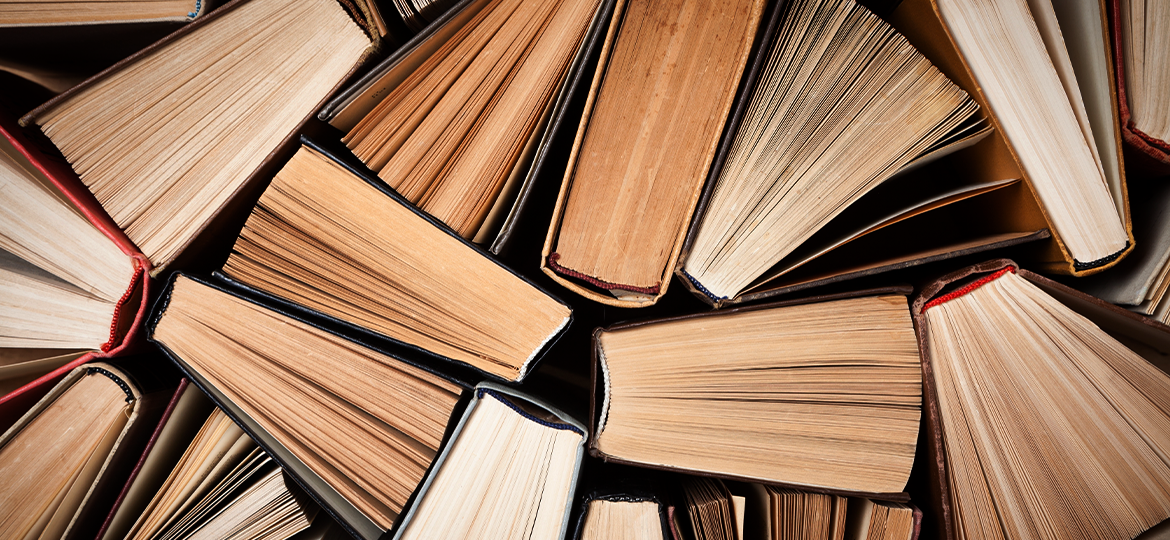 Who doesn't love a good book? Whether we read to be informed or entertained, books have always found a way into our minds and hearts. To celebrate the month of reading in the UAE, we asked our Knowies to tell us about their favourite books and the types of content they like to read. The answers we received were so diverse and so interesting that we thought they must make for a perfect reading list and decided to share it with you – just in case you were on the hunt for the next best book to read. Here are 12 favourites from our colleagues at Knowledge E:
1. Secrets of Divine Love by A. Helwa – Theology
The award-winning book has inspired millions of readers across the globe to deepen their connection with Allah. Writer, poet, and part-time blogger A. Helwa uses scientific evidence, stories from ancient prophets, verses from the Qur'an, and poetry to reignite the love of Allah in her readers. Many describe the book as transformative, and a large number of readers claim to have read it more than once.
Still unsure whether you'd want to add this book to your reading list? Read more about it on Zendy in this article by Dr. Ratna Roshida Ab Razak from the Al-Shajarah: Journal of the International Institute of Islamic Thought & Civilization.
2. The Harry Potter Series by J. K. Rowling – Fantasy Fiction
Chances are you have either read the fantasy series or at least watched the Harry Potter movies. Considering the vivid way in which J. K. Rowling describes this whole new fantasy world that she has created, it is no surprise that this series of novels has received so much attention from readers worldwide. Readers describe the books as enchanting, and it's no secret why! By writing the Harry Potter series, J. K. Rowling didn't only create a magical world, she also gave so many of us a ticket to Hogwarts with every page of this masterpiece.
Looking for more reasons for why the series is such a genius work of art? Read more about it in Alena Eikens' extensive book, Changing Readers' Attitudes? The Representation of Discrimination in the Harry Potter Novels.
3. The Art of Computer Programming by Donald E. Knuth – Programming
Donald E. Knuth is an algorithm and programming pioneer. The book he imagined finishing before his first son was born ended up requiring a lifetime of work. A few decades later, Knuth was still working on the several volumes that followed his initial book. What started off as a handwritten manuscript of 3000 pages has been referenced by programmers millions of times and ultimately described as 'the bible of all fundamental algorithms'.
If you're inspired by Knuth's determination and his brilliance, you might want to read this interview published in The Communications of the Association for Computing Machinery.
4. Jonathan Livingston Seagull by Richard Bach – Fable
This classic fable is written in novella form and follows the story of Jonathan, a seagull, who is eager to learn more about life. Jonathan, who thirsts for new heights and adventure, finds himself alienated by the mundaneness of seagull life and ultimately becomes an outcast as a result. Upon meeting a much wiser gull, Chiang, Jonathan embarks on an exciting self-discovery journey. This short read has been a companion to so many people during their early years of adulthood and has since remained a popular favourite.
Did you know that Jonathan Livingston Seagull was also on Kobe Bryant's reading list? Check out other titles recommended by Bryant in this Los Angeles Times article.
5. Northern Lights by Nora Roberts – Romance Thriller
Mostly praised for its exceptionally vivid descriptions of Alaska and it's well-rounded secondary characters, this Nora Roberts book will take you on a trip to the freezing corner of the world in the fictional Lunacy, Alaska. Like many other Roberts books, Northern Lights was adapted into film in 2008. Perhaps unsurprisingly, many Nora Robert fans were not too satisfied with the film adaptation of the book and considered the movie did not do the book justice.
Intrigued to know more about this book before you dive into its 670 pages? Read a short review on Zendy first.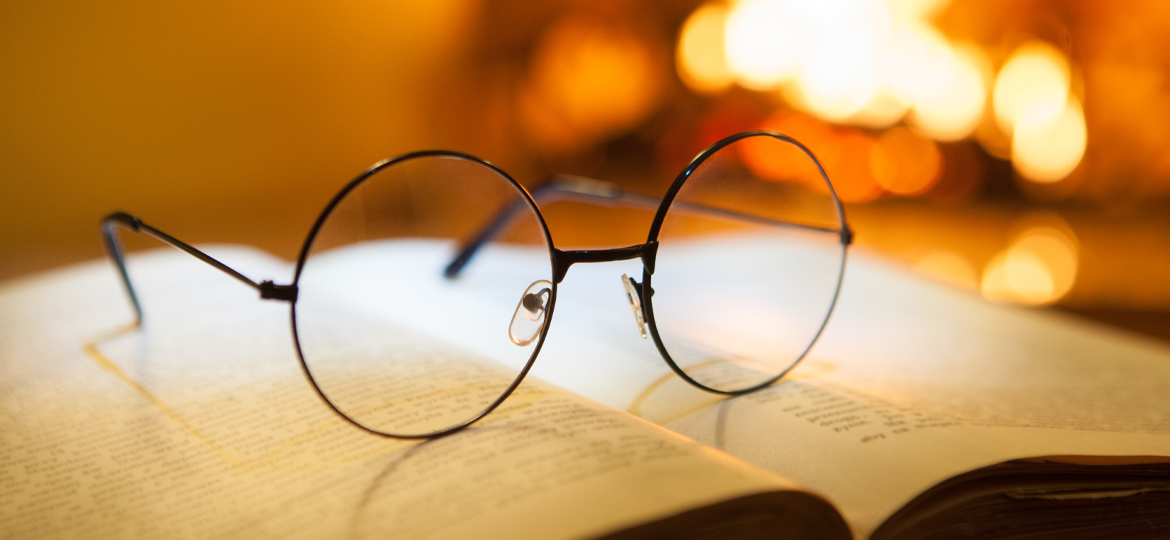 6. The Great Gatsby by F. Scott Fitzgerald – Tragedy
Though The Great Gatsby was well-received by readers and critics alike when it was first published, the book's popularity did not exactly match Fitzgerald's expectations back then. Interestingly, the book gradually became more and more popular as the years went by. Today, almost 100 years after the novella was written, it has become a staple of American literature, taught in school and college classrooms and still inspiring numerous film adaptations.
Wondering which themes, elements, and factors have contributed to making The Great Gatsby the timeless and iconic American Dream novel that it is today? Read this stimulating four-part e-book by Bob Batchelor on Zendy.
7. Mom & Me & Mom by Maya Angelou – Memoir
Just when we think we've read all about Angelou's life, she amazes us with more brilliant narration, mature retrospection, and captivating relationship dynamics. As the last book that Angelou ever authored, it seems almost poetic that Mom and Me and Mom takes us back to the early years of Angelou's life, exploring the evolution of her relationship with her mother. This book reminds us that before Ms. Angelou became a renowned author, an actress, a poet, a professor, or a civil rights activist, she was a daughter, longing for a maternal connection with a parent who was not always present.
Learn more about the world of Maya Angelou in this 10-question-interview from Times Magazine.
8. My Autobiography by Alex Ferguson – Autobiography
Football enthusiasts and fans usually follow the news and are aware of the major changes in their favourite teams, but they do not always know what is happening behind the scenes. Alex Ferguson, one of the most influential football coaches of all time, reveals details about the many decisions, interactions, and dynamics that took place during his professional coaching career. Though Ferguson's point of view might be subjective to some extent, this book allows readers to learn about particulars of the football world that they might not otherwise be familiar with.
Whether you have read this masterpiece of an autobiography or are simply interested in learning more about Ferguson's formula for success, this feature article from the Harvard Business Review by professor Anita Elberse is bound to inspire you.
9. P.S. I love you by Cecelia Ahern – Psychological Fiction
Perhaps unbeknownst to many is the fact that Ahern authored this emotionally-charged novel at the young age of 21. The book follows the journey of Holly, who loses her husband and soulmate to a brain tumour and must now learn to live without him. Just as Holly's world crumbles and she becomes debilitated with grief, she is informed that – before passing – Gerry had written a number of letters to help her cope with his loss. Thoughtful, romantic, and heart-breaking, this book is about love, loss, grief, and new beginnings.
Many readers have said that they've had to put the book down because many parts of it became overwhelming for them. What about you, will you pick this book up? Will you be adding it to your reading list?
10. Rich Dad, Poor Dad by Robert Kiyosaki and Sharon L. Lechter – Personal Finance
Is your car an asset or a liability? Kiyosaki's bestselling book challenges the reader to question what they think they know about money and business. In his book, he refers to two fathers, his and his friends', the latter being the 'rich' dad. Through these two figures, he explains how different people perceive money, expenses, profits, and assets differently. Since his first book was published, Robert Kiyosaki has also created a board game, hoping to make finance, the driest topic in the world, more relatable and fun for younger audiences.
If you'd like to know more about Kiyosaki, don't hesitate to check out this brief, 10-question-interview where the author answers questions from his readers.
Prefer reading academic research and following the findings instead?
Check out our Open Access research Top Picks in this post inspired from our publishing platform .
11. The Forty Rules of Love by Elif Shafak – Historical Metafiction
This book seems to have something for everyone. As a story within a story, the first set in Massachusetts in our modern times and the second dating back to 13th century Turkey and Iraq. The book opens with Ella, who, upon taking a new job as a reader for a literary agency, comes across a novel about Rumi and Shams Al Tabrizi by Aziz, an author based in Turkey. Ella, married and unhappy, is enthralled by Aziz's tale and takes a liking and an interest in him. As both narratives unravel simultaneously in the book, Shafak draws parallels across the two relationships.
If you've already read the book and would like to plunge into an analysis of the complex narrative techniques that Shafak employs and the various spatial and temporal settings that she utilises to create a sense of timelessness in her novel, check out this article from The International Journal of Critical Cultural Studies.
12. The Belgariad by David Eddings – Fantasy Fiction
David Eddings' fantasy series is similar to Harry Potter in that it features an orphaned protagonist whose coming of age we are allowed to witness throughout the series. The five-book series has a medieval feel to it and is packed with gods and magical elements. Often readers have considered it to be a classic within the fantasy fiction genre. All five books, from Pawn of Prophecy onwards, are carefully named using two words; one relating to chess and the other to fantasy.
Do you think you're ready to commit to this five-book fantasy series?
Whether you prefer to read autobiographies, crime fiction, poetry science fiction, history books, mythology, dystopian literature, detective stories, fantasy fiction, mystery novels, political satires, or short stories, you should never stop reading. As American novelist George R.R. Martin would say, "A reader lives a thousand lives before he dies . . . The man who never reads lives only one".
We hope this list inspires you to pick out your next book and lose yourself within its pages.