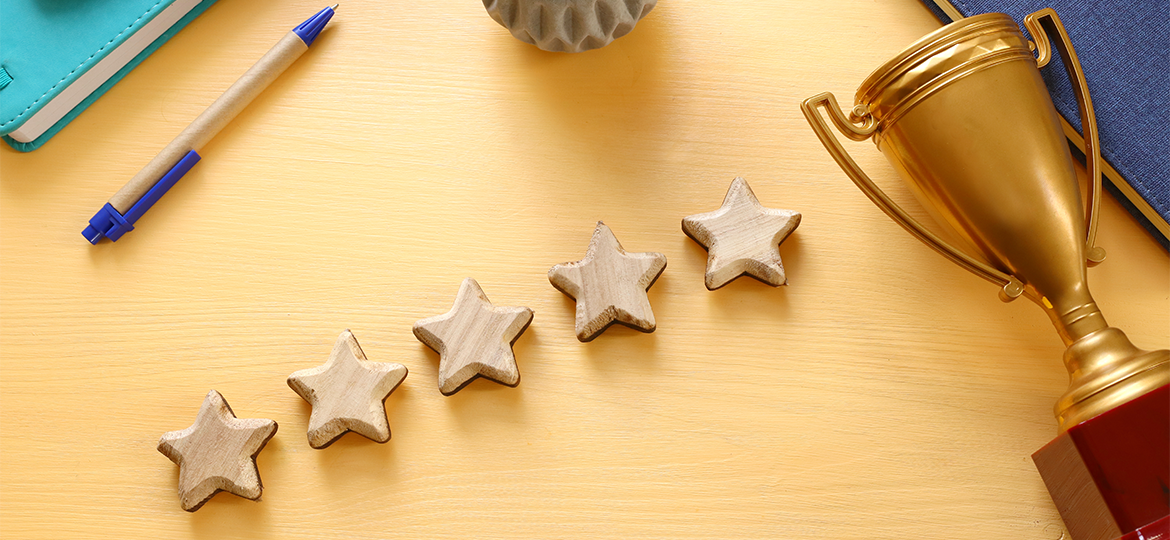 The 2023 edition of the QS World University Rankings: Arab Region is out now. First published in 2014, the annual list highlights leading institutions in the region. Featuring 199 institutions across 18 countries, the latest list is QS' largest Arab region ranking to date.
QS Arab Region Rankings Methodology
The institutions featured in the 2023 Arab Region University Rankings were evaluated based on ten indicators. Out of the ten, academic reputation and employer reputation carried significant weight, accounting for 30 per cent and 20 per cent of the total score, respectively. The other indicators include:
• Faculty/student ratio (15 per cent)
• International research network (10 per cent)
• Web impact (5 per cent)
• Proportion of staff with a PhD (5 per cent)
• Citations per paper (5 per cent)
• Papers per faculty (5 per cent)
• Proportion of international faculty (2.5 per cent)
• Proportion of international students (2.5 per cent)
The Top Ten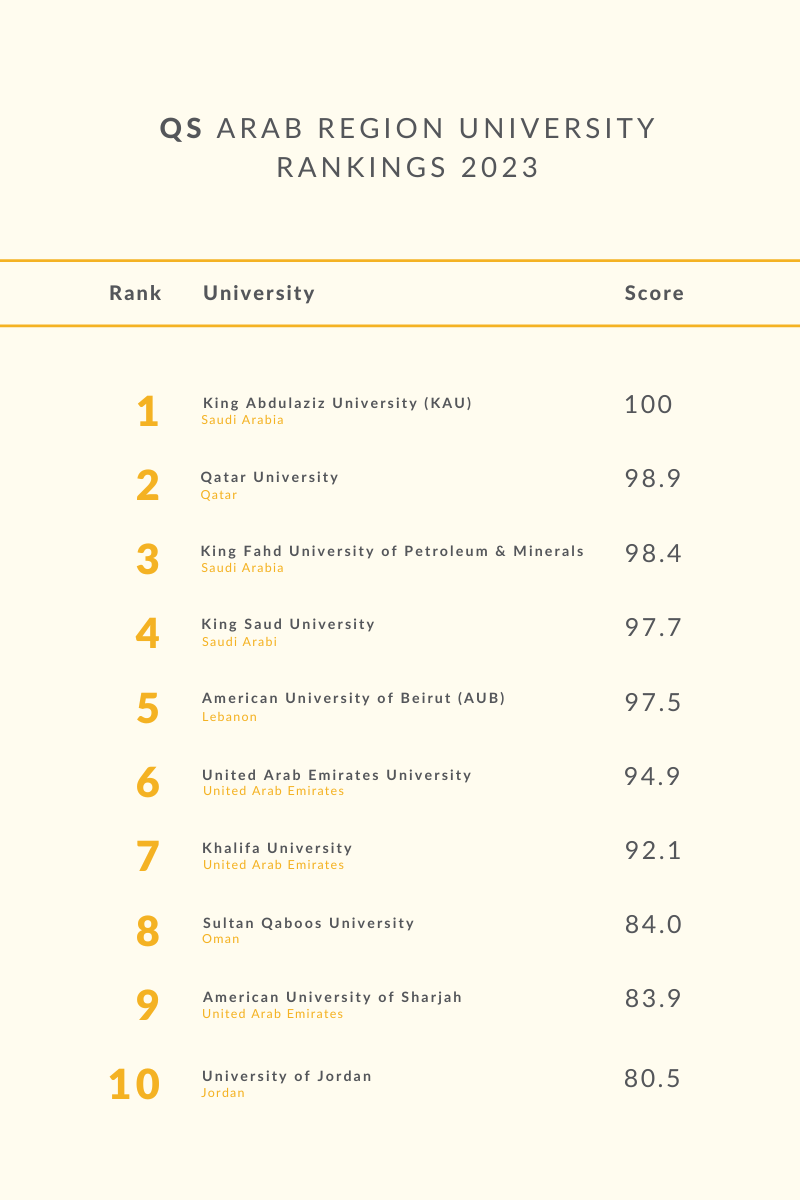 Source: QS Arab Region University Rankings 2023
For the fourth consecutive year, Saudi Arabia's King Abdulaziz University (KAU) ranked first with a perfect score of 100, while Qatar University remained in second place with an overall score of 98.9. Following closely behind is King Fahd University of Petroleum & Minerals, which ranked third for the second consecutive year with a score of 98.4. Meanwhile, King Saud University — with a score of 97.7 — moved up from sixth to fourth place this year, dethroning the American University of Beirut (AUB), which fell to fifth place with 97.5 points.
The United Arab Emirates University fell from fifth to sixth place this year, while Khalifa University secured the seventh position, up from ninth last year. Sultan Qaboos University and American University of Sharjah both dropped by one spot this year, clinching the eighth and ninth positions, respectively. The University of Jordan remains in tenth place for the second year running.
The Most Represented Countries
Saudi Arabian universities are topping the chart this year, occupying first, third, and fourth place, with 31 featured institutions and a total of nine institutions within the top 50. The United Arab Emirates boasts an impressive record; ten institutions, out of the 14 featured, are ranked within the top 50. From Lebanon, nine institutions made the top 50, out of the 12 featured. Egypt was also well represented, with the highest number of universities ranked – a total of 33, six of which made it to the top 50. Six universities from Jordan secured a spot within the top 50 out of the 22 institutions featured.
Bahrain and Kuwait both secured three universities in the top 50 and four in the overall ranking. Also populating the charts is Iraq, with 28 featured institutions and one in the top 50. Eight universities from Tunisia and six from Oman are also included in the ranks this year, with one university from both countries securing a position within the top 50.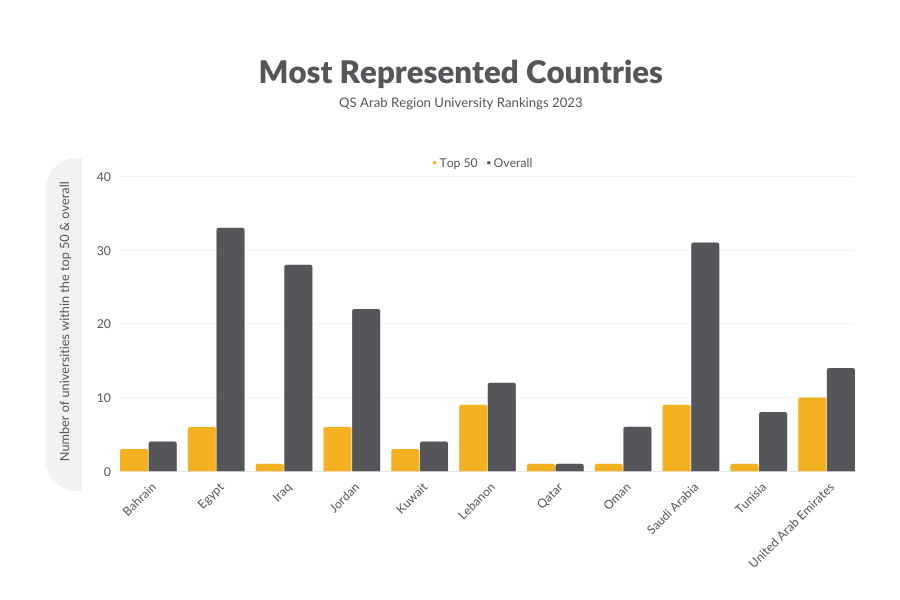 Source: QS Arab Region University Rankings 2023
Top Universities by Ranking Indicators
King Abdulaziz University has the highest number of perfect scores out of any institution, having achieved 100 in four indicators: academic reputation, employer reputation, international research network, and citations per paper. King Saud University also received 100 for international research network and web impact.
Thirty-six other featured institutions achieved perfect scores in the following indicators: international faculty (16 institutions), the proportion of staff with PhD (seven institutions), and international students (13 institutions). These include Canadian University Dubai, Al Ain University, Kuwait University, Prince Mohammad Bin Fahd University, and the Islamic University of Lebanon.
Sources: