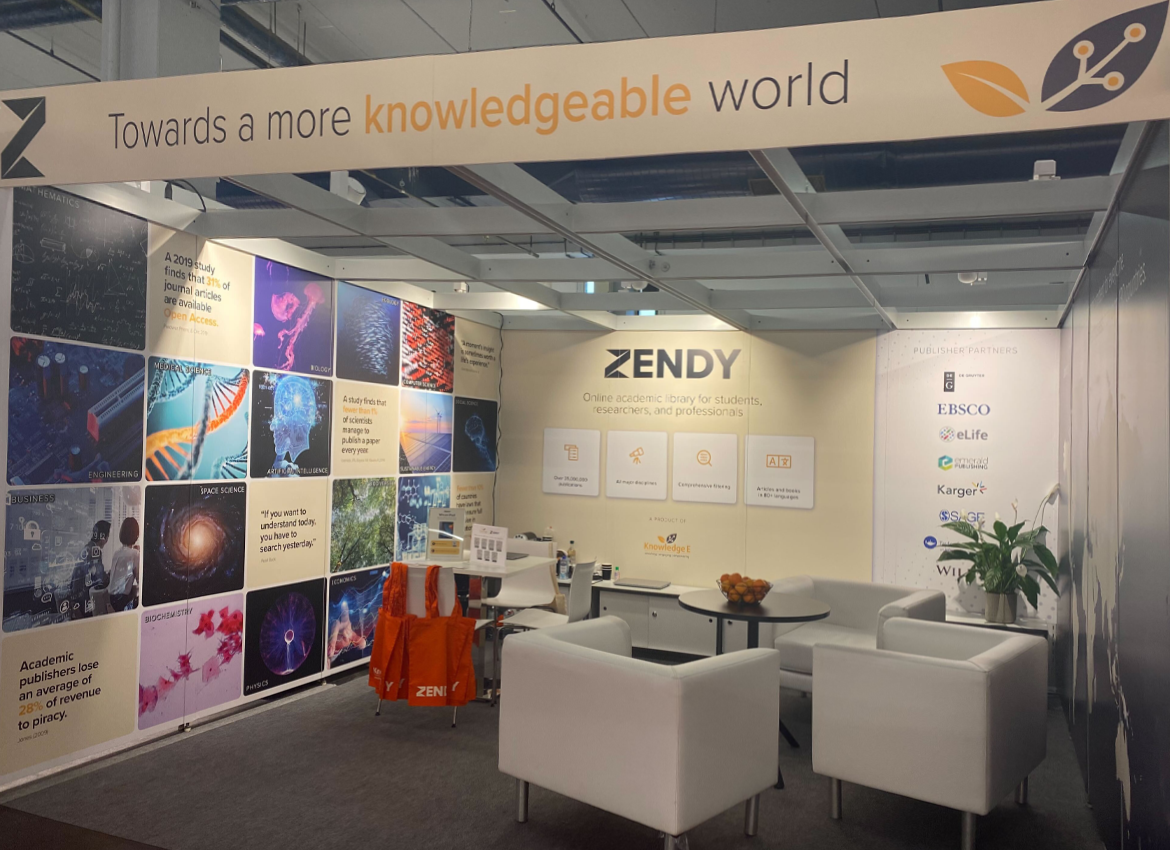 United Arab Emirates – October 21, 2022 – UAE-based company Knowledge E and Zendy are exhibiting at Frankfurt Book Fair 2022, meeting with partner publishers, and showcasing Zendy's extensive digital library from October 19th to the 23rd.
With a history spanning over 500 years, Frankfurt Book Fair (FBF) is a global hub connecting authors, publishers, and readers, offering networking opportunities and contributing immensely to forging innovation in the industry.
With millions of credible Open Access publications across all disciplines and in more than 80 languages, Zendy aims to demonstrate its ease of access and research tools, which simplify browsing academic content. Today, more than 25,000 knowledge enthusiasts from 130 countries use Zendy as a research platform.
With many of Knowledge E's efforts and services focused on empowering researchers and academics across different regions and cultures through publishing, professional training, digital learning, and other services and solutions, the company's operations and goals strongly tie into this year's FBF theme, which highlights the transformative power of translation.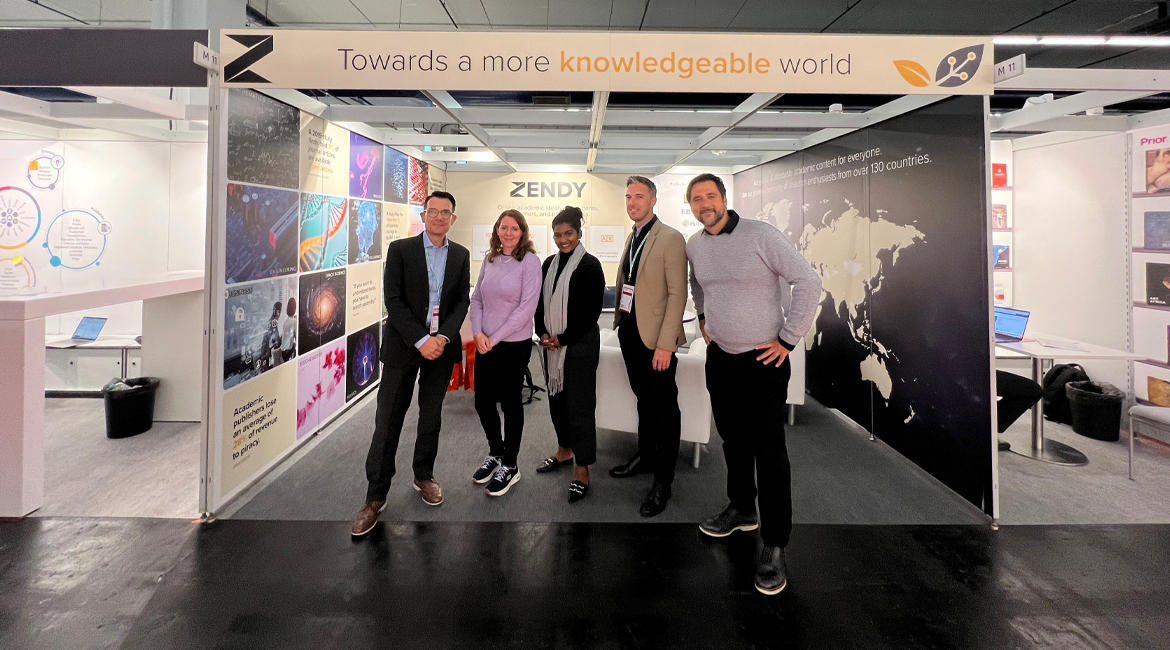 Frankfurt Book Fair 2022 attendees will be able to meet Knowledge E Founder and CEO, Kamran Kardan and other professionals from the Knowledge E and Zendy teams to learn more about all the educational solutions on offer for publishers and innovators in the sector.
"Our partnerships with top-tier publishers have enabled us to create many equitable solutions and services and offer them to users and clients. We value these professional relationships and look forward to meeting and connecting with various academic and publishing entities at the world's largest book fair," said founder and CEO of Knowledge E and co-founder and CEO of Zendy, Kamran Kardan.
Frankfurt Book Fair attendees can find the Knowledge E and Zendy teams at hall 4.2, stand number M11.
Monica Chinsami
Head of Marketing at Zendy
m.chinsami@zendy.io
In a world that's moving faster than ever, the availability, quality, and pursuit of knowledge are fundamental for advancement. Knowledge E helps institutions advance the quality of their research; move towards teaching excellence; upgrade library technology, services, and practices; advance scholarship through journal publication,  management, and training. In other words, working with higher education institutions, publishers, and scholars to solve society's most significant challenges.
Headquartered in  Dubai and established in  2012,  Knowledge  E  quickly became synonymous with collaboration, professionalism, and innovation. With the aim of making scholarly discovery barrier-free, Knowledge E has worked with over 200 clients, from private institutions to government bodies. Through its three core offerings: 'Discover', 'Develop', and 'Disseminate', Knowledge E has prudently expanded its expertise, services, and technology in line with its vision of developing 'a more knowledgeable world'.