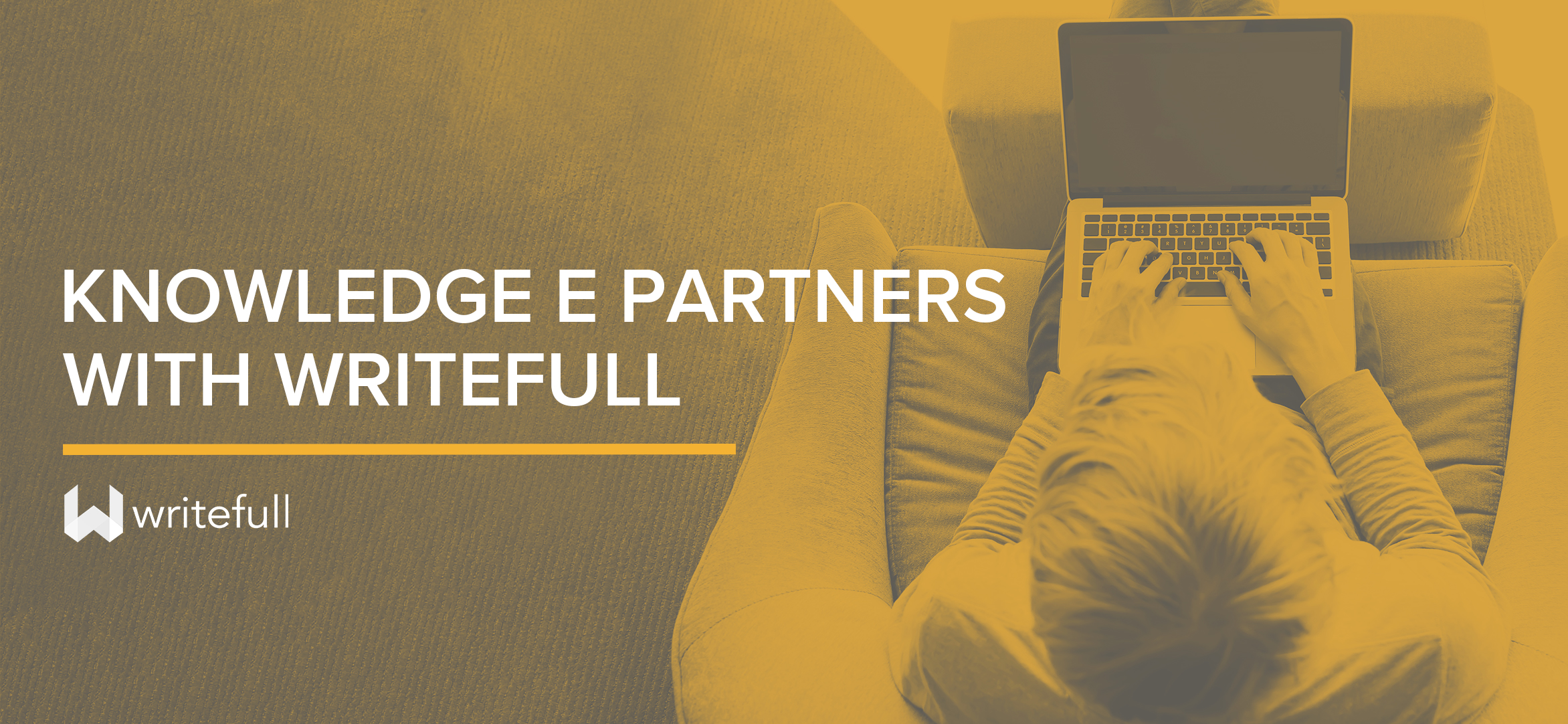 DUBAI, UAE – LONDON, UK, 8th February 2021 – We are pleased to announce a new partnership with Writefull, a leading AI editorial solutions provider, part of the portfolio technology company Digital Science ecosystem.
As the regional representative for Writefull in the Middle East, this ground-breaking automated proofreading product complements our Publishing and Training services, and will provide editorial support to authors, institutions, and enterprises across the region.
Getting academic research published is a complicated and time-consuming process, and the likelihood of success is substantially improved when excellent research is enhanced by high-quality writing. Using language models trained on millions of journal articles, Writefull corrects grammar, vocabulary, punctuation and even suggests improvements to academic language usage and discourse structure. This allows academics to increase productivity, review, check and quickly improve the quality of their writing.
"We are excited to work with Writefull, and feel the organisation is an excellent complement to both our existing services and broader company ethos, improving and expanding the scope and impact of academic research within the region," said Kamran R. Kardan, Founder and CEO of Knowledge E.

"Knowledge E will be a great partner with expert knowledge of the local community and wide network of institutional and research partnerships across the region", said Dr. Juan Castro, co-founder and CEO of Writefull. "We are looking forward to helping the Middle Eastern academic community, which has become a major player in research and innovation in the recent years."

"Writefull is uniquely tailored to academic writing and fills the wide gap between lecture-style author training and actual paper submission. With eloquent academic English, it helps walk the author from A to Z in the process of writing the text – from coursework for students to research articles, funding proposals, and technical reports for researchers, faculty, and R&D professionals. We are looking forward to seeing the fruits of this partnership in the local research community", commented Dr. Igor Osipov, Vice-President Academic & Government, Digital Science.
About Knowledge E
Established in 2012, Knowledge E's name was fast to become synonymous with collaboration, professionalism and innovation. Head-quartered in Dubai, United Arab Emirates, and supported by a team of 40 highly engaged professionals, Knowledge E works closely with over 200 clients world-wide from various types of organisations and government entities within the research and education sector to support their continued innovation and development. This is achieved by providing leading expertise, information resources and software solutions. Since its inception, Knowledge E has prudently expanded its expertise, services and technology in line with its vision of developing 'a more knowledgeable world'.
Knowledge E's three core offerings are the 3D's; 'Discover', 'Develop' and 'Disseminate'. 'Discover' through the KnE Digital Library Solutions to institutions and individuals powered by Zendy for research literature discovery, as well as tailored content packages; 'Develop' through the KnE Training & Consulting, supporting capacity building and skills development within academia as well as the KnE Consulting Projects, serving universities on their mission to become 'world-class universities'; and 'Disseminate' through the KnE Publishing Services and the platform for Open Access publishing of regional journals and conference proceedings.
About Writefull
Writefull helps students and researchers with their scientific English writing by giving deep and comprehensive language feedback. It uses AI-based algorithms that have been trained on millions of published papers. Thanks to this, Writefull's feedback is uniquely tailored to scientific & academic writing. Our institutional license offers access to a full suite of tools, including a Word add-in, an Overleaf extension, and web-based Writefull Revise and Writefull Cite, which help improve the text at the final stages and review and find missing citations and references based on semantics of the text. Writefull is there to assist students and researchers to write more accurately and confidently, and to get their outputs published in the best journals. Writefull also serves some of the world's largest publishers.