QS released the 2019 edition of its World University Rankings this June and for the first time, 8 UAE institutions ranked in the world's top universities. In total, 1,000 universities from 84 countries were included in the listing which ranks universities on aspects such as their reputation, class sizes, citations and proportion of international staff and students.
The league table https://www.topuniversities.com/university-rankings/world-university-rankings/2019 was dominated this year by the USA which occupied the top 4 places with MIT, Stanford, Harvard and Caltech followed by the United Kingdom which also had 4 in the top 10 – Oxford, Cambridge, Imperial College and UCL, and the other top 20 places were made up of universities from Switzerland, Singapore and China. This year, a record 56 Middle Eastern universities from 13 countries were ranked.
Populous countries have a natural advantage as they have more students, lecturers and researchers to fill the institutions and the USA saw 157 universities in the top 1,000 according to the QS Intelligence Unit. Other large countries held leading positions – the United Kingdom scored the second highest total with 76, Germany 45, Japan 44 and China with 40 ranked universities.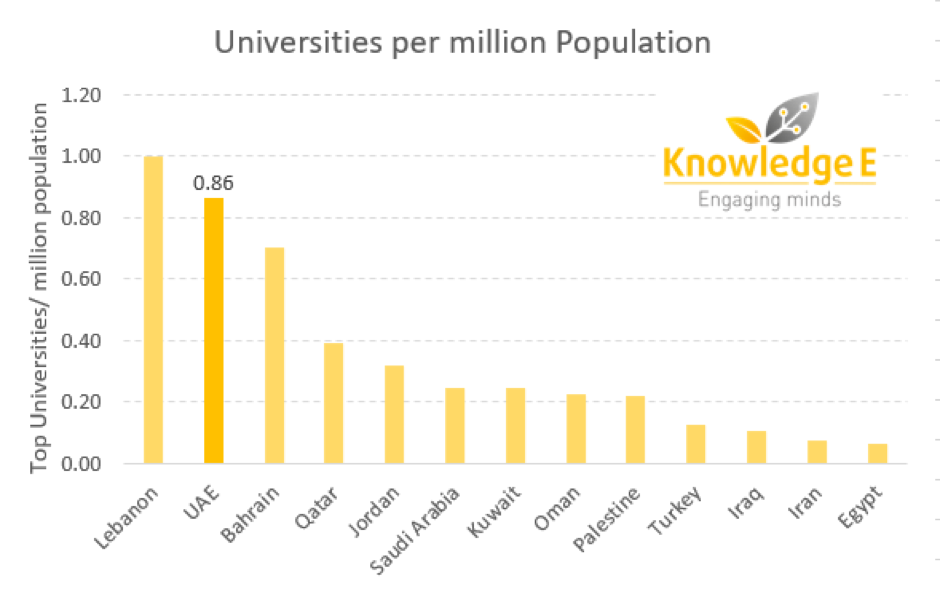 Comparing the number of top 1,000 universities with the population of the country put tiny Estonia as the highest performing country relative to its population size with 3 universities and just over 1.3 million people. The leading performers in the Middle East were Lebanon with 6 universities between 6 million people and the United Arab Emirates whose 9.3 million people share 8 top-ranked universities.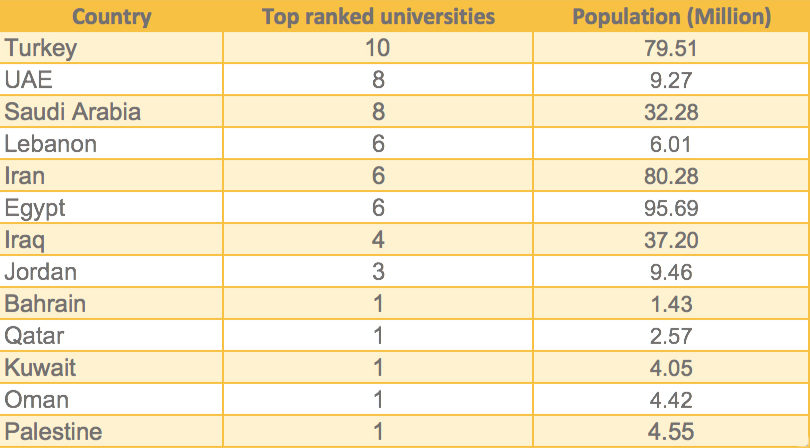 In the UAE, Khalifa University, the new union of 3 smaller institutions claimed 315th best in the world spot, followed closely by UAE University in 350th and the American University in Sharjah 376th place. American University in Dubai, University of Sharjah and Abu Dhabi University maintained respectable positions while Zayed University (701-750) and Ajman University (801-1,000) entered the listing for the first time boosting UAE's performance. It goes to show what can be achieved when smaller nations put their mind to education and how nice to see long-term knowledge-centred strategies beginning to show tangible results.
By Philip J. Purnell, Director – Research & Publishing Services – Knowledge E.