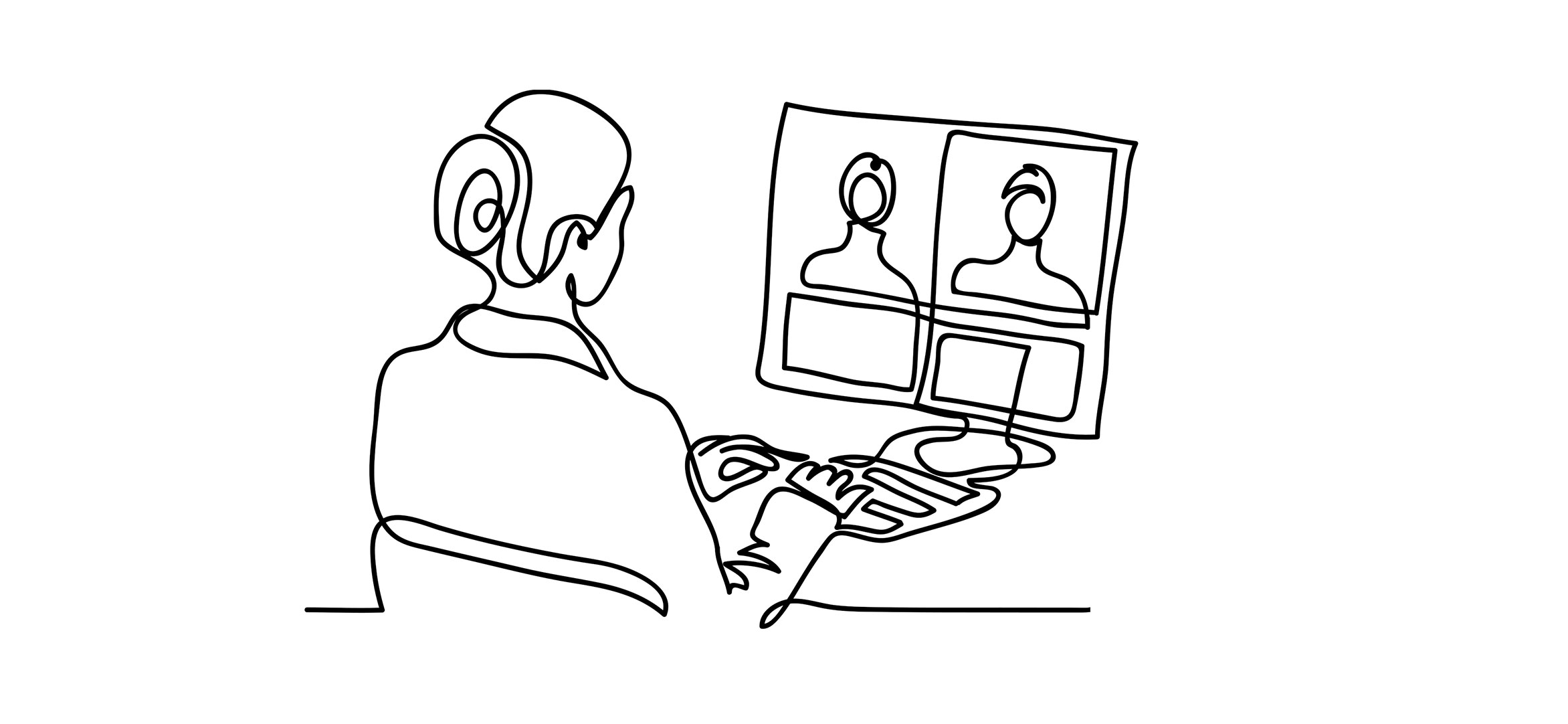 The coronavirus pandemic has caused significant disruptions all over the world. There have been hasty responses ranging from the incongruous to the ingenious as colleges and universities strive to continue teaching students who have receded into homuncular digital images, wearing bathrobes and sporting quarantine-induced buzz cuts.
Will the pandemic alter the university experience forever? So far, the answer is no, but experts say there will be lasting impacts.
The transition from teaching on-campus courses to teaching in virtual learning spaces has certainly not always been speedy or smooth. According to OneClass, 75% of college students said they were unhappy with the quality of eLearning during Covid-19.
Here's a closer look at some of the most thought-provoking research surrounding the transition to online teaching in higher education:
Online Education Forum: Part One – The Shift Toward Online Education
Why is the shift toward online education happening? The transition raises crucial questions regarding educational access, paradigms for teaching and learning, competition among universities, the development of new and better online technologies, and the financial pressures facing higher education. The authors of this paper have taught over 100 different university-level courses online, mostly using the internet. What issues and insights did they discover?
Continue reading here: https://app.zendy.io/title/1733
Navigating learning journeys of online teachers: Threshold concepts and self-efficacy
Northcote et al. discovered that where training and support were provided, most academic staff were willing to venture into the world of online learning and, relatively quickly, were able to demystify the space and develop assurance and skills in handling the online teaching context. How did the attitudes, understandings and confidence levels differ between academic staff?
Continue reading here: https://app.zendy.io/title/1737
A Connectivist Perspective of the Transition from Face-to-Face to Online Teaching in Higher Education
Cowan et al. conducted a mixed method study wherein 46 university faculty were surveyed and 15 university faculty were interviewed about their use of connectivist principles in their online instruction. They framed their study around eight principles of connectivism. Were these principles present in teachers' professional development activities? What did the study reveal about successful online teachers?
Continue reading here: https://app.zendy.io/title/1738
Effectiveness of Game-Based Learning – Learning in Modern Education
Game-based learning simply means including games in your instruction. Research has shown that the knowledge and skills acquired through this approach are retained longer than information from other learning methods. This article compares the effectiveness of the use of game-based learning with conventional learning methods. Were there significant differences?
Continue reading here: https://knepublishing.com/index.php/KnE-Social/article/view/6844
Integrating Information Technology and Stem Learning Models in Industrial 4.0 Revolution
Industrial Revolution 4.0 has brought changes in various aspects of human life, including the education system. These changes are enabled by smart technologies such as artificial intelligence, big data, augmented reality, nanotechnology and automation. Education that used to only improve the quality of students now must also move towards the complexity of IT used in the learning process. What components of education will be affected, and how do we respond to these implications?
Continue reading here: https://knepublishing.com/index.php/KnE-Social/article/view/6870
Telecollaborative Language Learning
Telecollaboration involves long-distance collaborations between two or more classrooms, usually in different countries. This learning method aims to help students gain intercultural experience, learn more about people from other countries, and to improve and deepen their language skills. This paper provides an analysis of the collaboration between groups of students from the Czech Republic and France.
Continue reading here: https://knepublishing.com/index.php/KnE-Social/article/view/6300
The coronavirus-induced shift to online teaching has been intense, but it accelerated a trend that has been growing over the past several years.
At KnE Training & Consulting, we understand that the transition to online teaching will be a challenging adjustment for professors, instructors, and students. That's why we have launched a new MasterClass on Transitioning to Online Teaching, designed for institutions and groups of up to 50 participants at a time. To learn more about the MasterClass click here.
Interested institutions are encouraged to schedule a free Transitioning to Online Teaching consultation now: training@knowledgee.com.
Join us in working towards a more knowledgeable world! 
Sources:
www.oneclass.com/blog/featured/177356-7525-of-college-students-unhappy-with-quality-of-elearning-during-covid-19.en.html