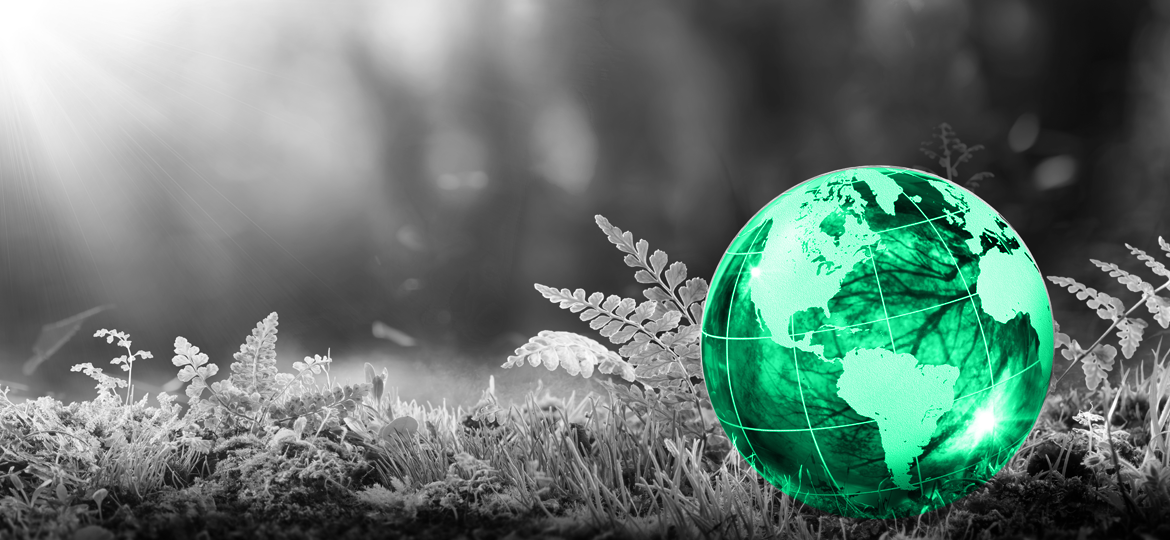 Times Higher Education (THE) released its third Impact University Rankings, which assess the efforts of higher education institutions in relation to the United Nations Sustainable Development Goals (SDGs). THE Impact Rankings follow an extensive and comprehensive methodology to account for institutional efforts across every one of the 17 SDGs by looking at research, stewardship, outreach, and teaching.
The list includes 1,118 universities from 94 countries and regions. The most well represented countries on this list are Russia and Japan with 75 and 73 universities on the list, respectively. Leading the charts are universities from UK, Australia, and Canada, with Australian universities taking over second, third, and fourth place.
THE Top Ten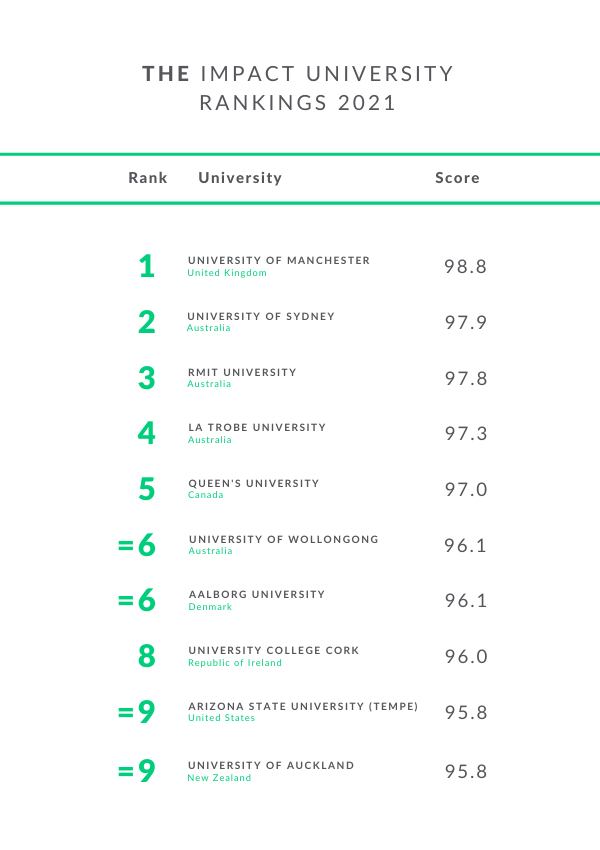 About the Sustainable Development Goals
As part of the 2030 Agenda for Sustainable development, the 17 SDGs are an urgent call to action aiming to reduce and eliminate inequalities and depravations across all developed and developing countries while striving to preserve our planet, climate, and oceans. The SDGs target 17 different areas to help promote awareness about these social, economic, and environmental issues and inspire strategies that help achieve a more equitable and peaceful world.
To learn more about how the world is collaborating together to attain these goals, please visit the United Nations Department of Economic and Social Affairs website, by clicking here.
Top Universities per SDG:
The Top Universities from the MENA Region:
The best performing Arab university was Princess Nourah bint Abdulrahman University in Saudi Arabia which ranked in 27th place with an impressive overall score of 92.0. The Iran University of Medical Sciences made it to 35th place with a total score of 91.2, and King Abdualaziz University followed in 46th place, scoring 90.1. American University of Beirut made an appearance on the list in 87th spot as well as Aswan University from Egypt which ranked 95th concluding the Arab universities that made it into the top 100.
Other notable mentions from the region that made it to the top 300 are listed below in descending score order:
Ahlia University – Bahrain
Ibn Tofaïl University – Morocco
Prince Mohammad Bin Fahd University – Saudi Arabia
Qatar University – Qatar
Al-Balqa Applied University – Jordan
Almaarefa University – Saudi Arabia
An-Najah National University – Palestine
University of Bahrain – Bahrain
Cairo University – Egypt
Kuwait University – Kuwait
Lebanese University – Lebanon
Forge world-class universities
Assess, develop, and implement strategies to improve your institution's leadership excellence and aid global reputation ambitions with our training and consulting programmes. Click below for more information.